Let's take a look at Jean-Baptiste André Gautier-Dagoty's portrait of Marie Antoinette, which was painted in 1775 as a gift for her mother, Maria Theresa. However, when the completed work was first unveiled in the Hall of Mirrors in Versailles on 27 July 1775, it was greeted with such mingled horror and hilarity by the gathered courtiers, who thought it incredibly tasteless and poorly painted, that poor Marie Antoinette decided not to send it to Vienna after all but instead presented it a few years later to the Austrian diplomat Georg Adam, Prince of Starhemberg, who had been instrumental in arranging her marriage.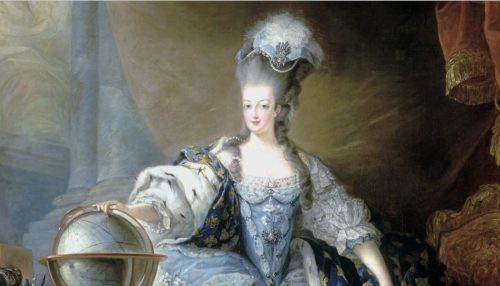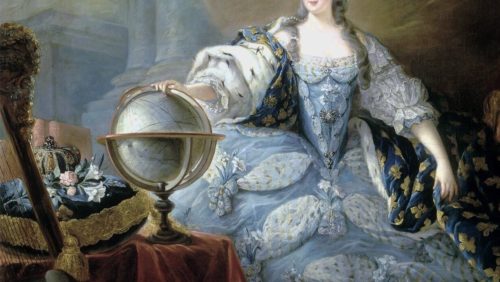 Perhaps more successful was Gautier-Dagoty's rather quirky painting of Marie Antoinette sitting for her portrait, which shows the young Queen holding morning court in her bedchamber at Versailles surrounded by ladies in waiting, musicians, Madame Bertin (in the black bonnet) and Gautier-Dagoty himself, who is diligently working on his ill fated portrait.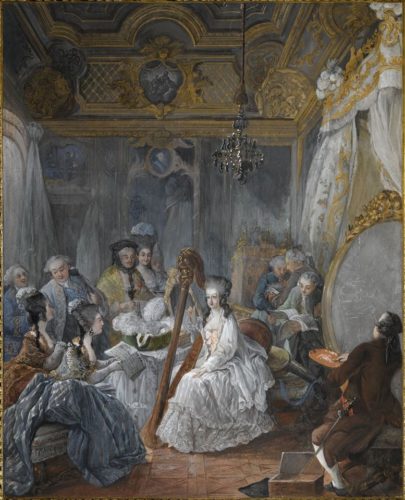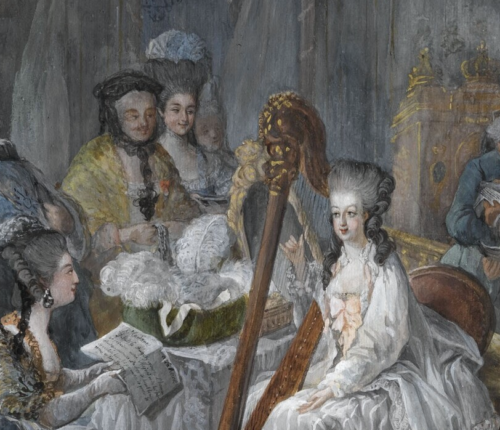 Both works are now at Versailles.