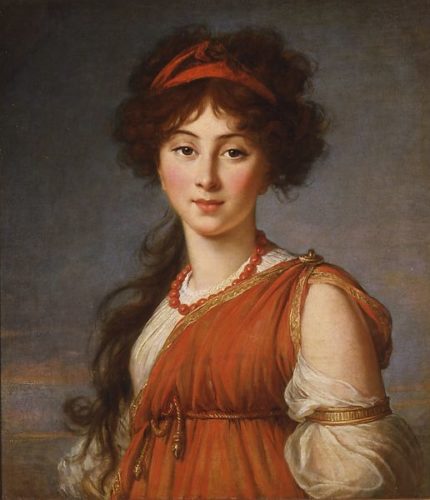 Today's painting by Élisabeth Louise Vigée Le Brun is her beautiful portrait of Varvara Ivanovna Ladomirskaya (1785-1840), who was fifteen when she was painted in Moscow in 1800. Varvara was the illegitimate daughter of Madame Vigée Le Brun's friend Countess Ekaterina Petrovna Stroganova and her lover Ivan Rimsky-Korsakov (one of the former lovers of Catherine the Great and not to be confused with the composer), whom she had discreetly left her husband for. The children of this relationship were granted permission by Paul I to use the surname Ladomirsky.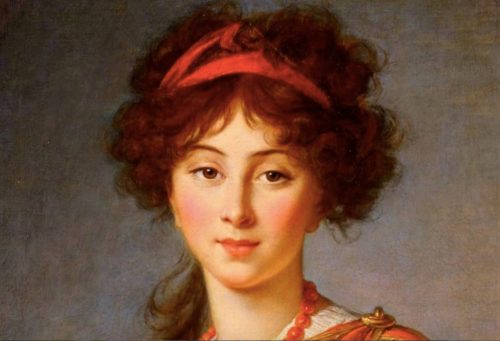 Countess Stroganova lent Vigée Le Brun one of her houses in Moscow for the duration of her stay there and this portrait was painted in lieu of rent.
Varvara Ivanovna Ladomirskaya would marry the court chamberlain Ivan Dmitrievich Naryshkin and their equally beautiful daughter Zinaida Ivanovna Naryshkina (1809-1893) would marry Prince Boris Yusupov (who was also painted, as a cherub, by Vigée Le Brun) in 1827. Their great grandson, Prince Felix Yusupov would marry Nicholas II's niece Irina and become notorious as one of the murderers of Rasputin.