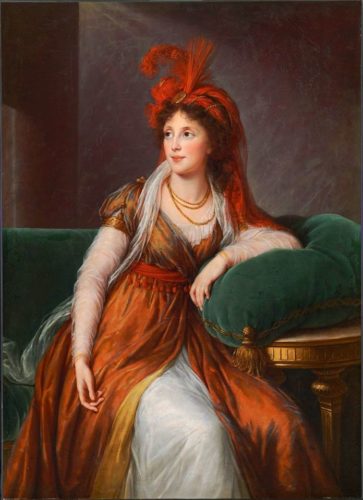 Today's painting by Élisabeth Louise Vigée Le Brun was chosen by my boyfriend Simon, who is enduring lockdown with me and is also a HUGE Vigée Le Brun fan and loves nothing more than being dragged around galleries, stately homes and museums in search of them. He chose this sumptuous 1797 portrait of Princess Anna Alexandrovna Golitsyna, which was painted during the artist's sojourn in Russia.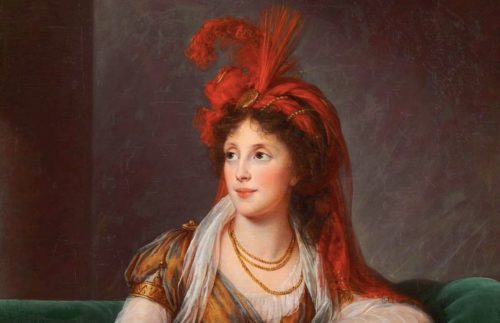 Princess Anna (1763-1842) was a member of the Bagration-Gruzinsky ruling house of Georgia and grew up in Moscow. She married Colonel Alexander Alexandrovich de Litsyn, the illegitimate son of the statesman Prince Aleksandr Mikhailovich Golitsyn, in July 1785 and after his death in 1789, she married again a year later to her first husband's cousin Prince Boris Andreevich Golitsyn, with whom she would have eight children – one of whom, Tatyana Borisovna Potemkina, was also painted by Vigée Le Brun and will be featured later on.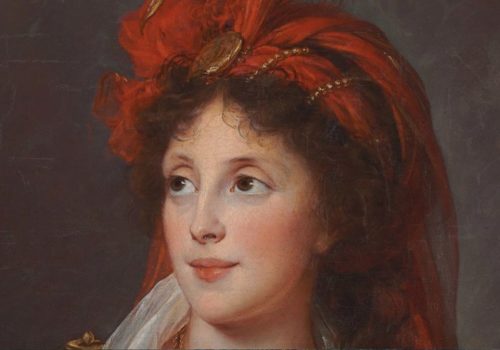 Popularly known everywhere as 'Princess Boris', she was considered to be one of the greatest beauties and most popular socialites of the day – no doubt assisted by her huge fortune, which was one of the biggest in the Russian empire.