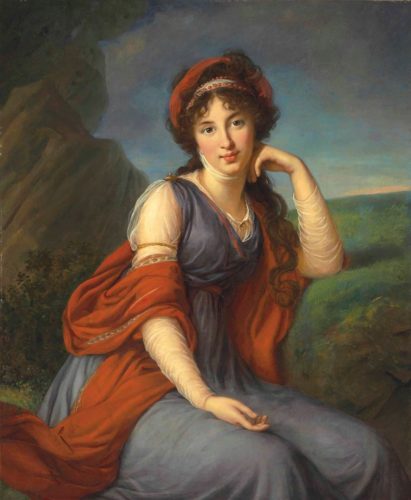 Today's painting by Vigée Le Brun is her portrait of Maria Grigorievna Viazemskaïa, Princess Golitsyna (1772-1865), which was painted in St Petersburg in 1798.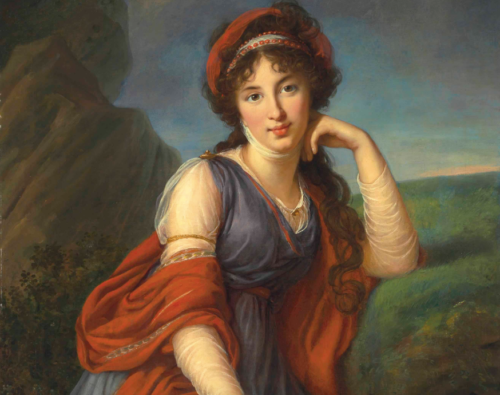 The gorgeous Princess was married in 1789 to Prince Alexander Nikolayevich Golitsyn who was a very wealthy but thoroughly unpleasant individual who didn't treat her very well. However, her beauty and sad demeanour awakened the sympathy of the handsome Count Leo Kirillovich Razumovsky, who challenged her husband to several card games, winning so much money from him over the years that in the end the desperate Prince was forced to give in and offer his own wife as a stake – which Razumovsky had intended him to do all along. Luckily for Maria, her suitor won the game and she was free to go off with him, leaving her horrible husband behind for good. The couple were married in 1802 and were extremely happy together.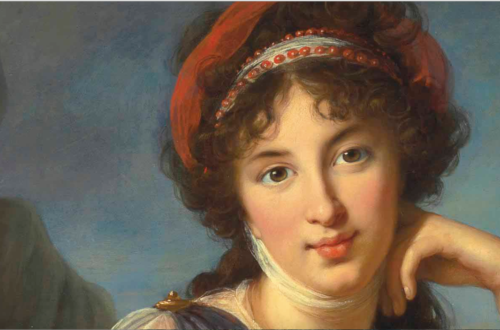 The fact that Maria's reputation had been unfairly ruined by the unusual circumstances of her second marriage was solved in spectacular fashion by Tsar Alexander I who kindly made a point of asking her to dance a polonaise with him at a court ball and then continued to show her much favour, until all of Russian society was forced to follow suit.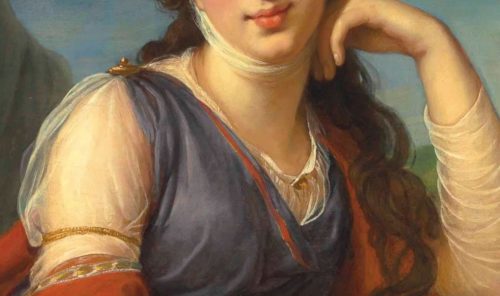 (The portrait was sold by Christie's in 2016.)