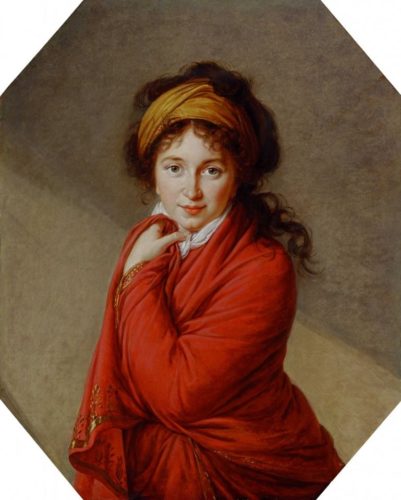 Today's painting by Élisabeth Louise Vigée Le Brun is her portrait of Countess Varvara Nikolayevna Golitsyna, Countess Golovina (1766-1821), which was painted in Moscow in 1800, shortly after she had been forced to leave court due to converting to Roman Catholicism. Before this, the Countess had been much in favour at the Russian court where she was a maid of honour to Catherine the Great and a very close friend of Grand Duchess Elizabeth Alexeyevna, wife of the future Alexander I.
Vigée Le Brun described her in her memoirs as 'a charming woman full of wit and talent, which was often enough to keep us company, for she saw few people. She drew very well, and composed charming ballads, which she sang while accompanying herself on the piano.'
The painting is now in the Barber Institute of Fine Arts in Birmingham.