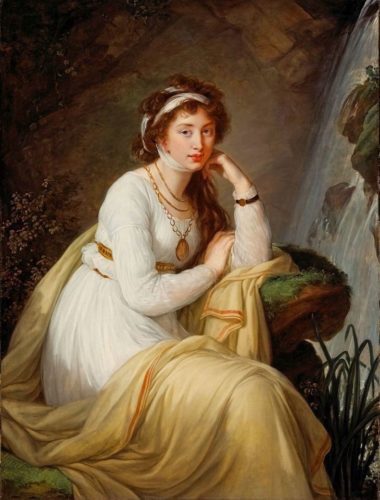 Today's painting by Madame Vigée Le Brun is a portrait of the 'beautiful and kind' Countess Anna Ivanovna Tolstaya, which was painted in 1796 while Vigée Le Brun was residing in Russia.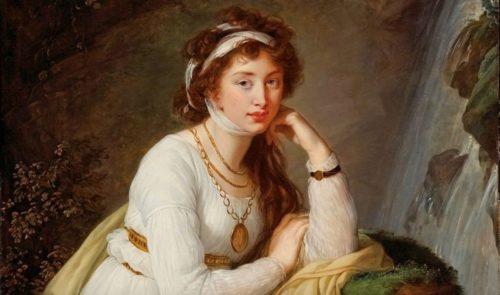 The beautiful Countess (1774-1825) was the daughter of Prince Ivan Baryatinsky, the Russian ambassador to Paris, and Princess Catherine Holstein-Beck of Oldenburg and was married to Count Nikolai Tolstoy in 1787. She was a close friend of the future Empress Elizabeth Alexeievna, wife of Alexander I, who gave her the nickname 'La Longue' in tribute to her unusual height.
The Countess' delightful portrait is currently on loan to the National Gallery of Canada in Ottowa.