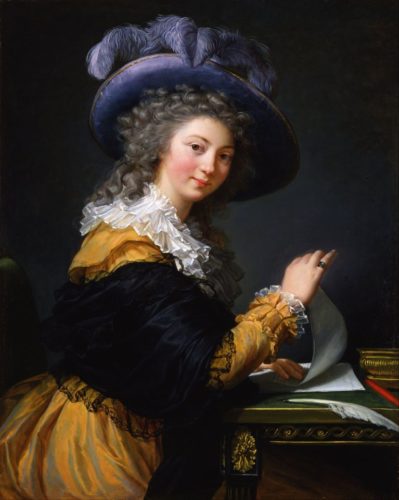 Today's painting by Élisabeth Louise Vigée Le Brun is her lovely 1784 portrait of Anne Marie Thérèse de Rabaudy Montoussin (1759-1834), Comtesse du Barry de Cérès, a very beautiful Toulouse noblewoman of rather dubious moral character who was married to the brother-in-law (and former lover) of the Comtesse du Barry. Perhaps it's for good reason that this painting evokes Les Liaisons Dangereuses, Cholderlos de Laclos' scandalous epistolary novel.
Although Vigée Le Brun did her best to make Madame la Comtesse look as delightful as possible, she really didn't like her very much – and for good reason as the Comtesse spread a lie around town that the artist was having an affair with the financier Calonne (whose splendid portrait by Vigée Le Brun was painted at the same time and could even perhaps be considered a companion piece to this one) in a rather pathetic attempt to obscure the fact that in fact SHE was his mistress. Vigée Le Brun would later write about the Comtesse that she had 'a charming and sweet face, though you could see something false in her eyes.'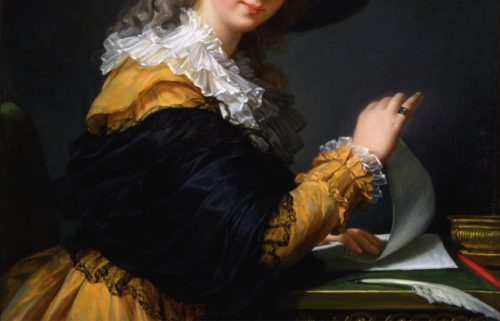 Madame la Comtesse du Barry de Cérès' much older husband (he was thirty six years her senior) was guillotined in Toulouse in January 1794, but she managed to escape the Revolution.