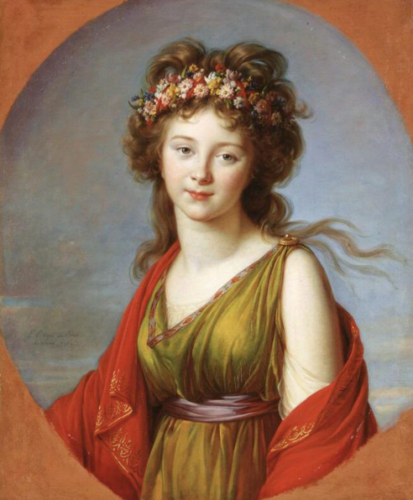 Today's painting by Vigée Le Brun is this suitably springlike portrait of Anna Flora von Kageneck (1779-1857), which was painted in Vienna in 1792. Vigée Le Brun opted to paint the thirteen year old sitter as Flora, which was considered a most suitable pose for a young girl and also served as a reference to her second name.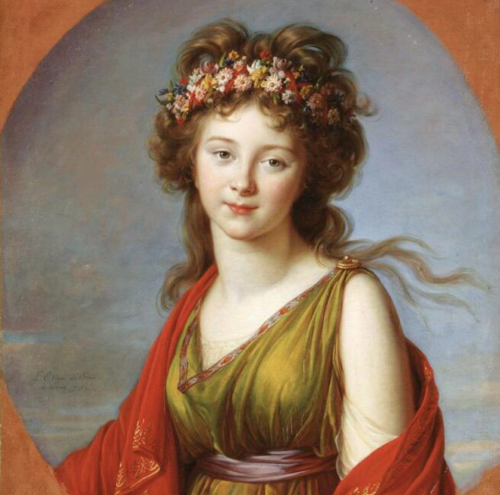 Anna Flora was the daughter of Count Johann Friederich von Kageneck, Austrian ambassador to Spain, and his wife Maria Theresa Salm Reiffersheidt and was a first cousin and VERY close friend of the celebrated Austrian diplomat Klemens von Metternich, who was the son of her father's sister, Beatrix. She married Count Eugen von Wrbna und Freudenthal in 1798.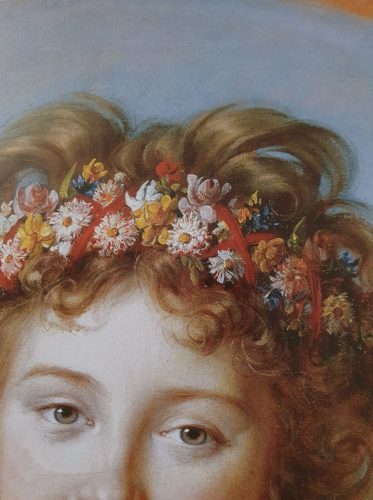 The painting was sold by Sotheby's for £489,773 in 2003 and is now in the Fondation Georges Bemberg in Toulouse.