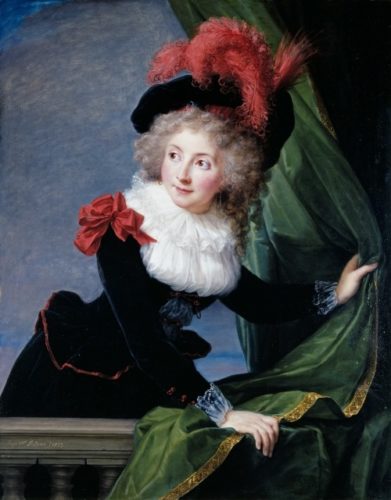 Today's painting by Élisabeth Louise Vigée Le Brun is this delightful 1789 portrait of Adélaïde Harenc de Praël, Madame Perregaux (1759-1794). Madame Perregaux was the illegitimate daughter of the wealthy banker Nicolas Beaujon, who became one of the richest men in France thanks to his funding of the court of Louis XV, and his mistress Louise Dalisse-Geffrier, a dancer in the Comédie Française, whom he married off to the Comte du Praël de Surville in order to ensure his daughter's legitimacy.
Adélaïde was married to another extremely rich banker, Jean-François Perregaux, who would become the first president of the Banque de France, in 1779 and the couple had two children, one of whom, Hortense, would later marry the general Auguste de Marmont and became Duchesse de Ragusa. Madame Vigée Le Brun knew Adélaïde Perregaux very well as her husband was the artist's banker as well as a noted collector of art.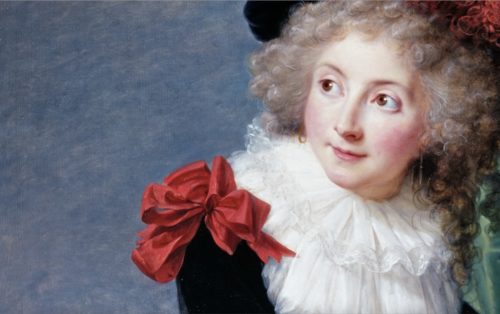 The painting is now in the Wallace Collection in London.