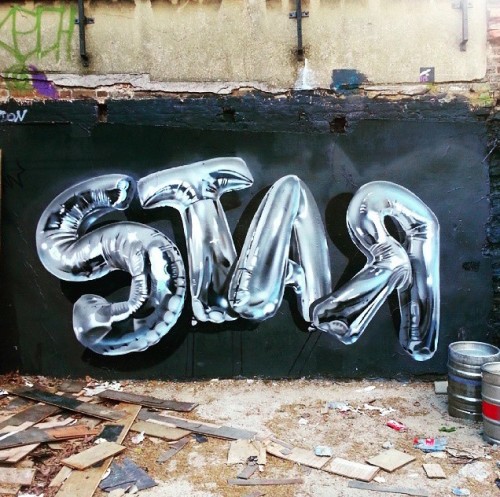 Gosh, it seems like AGES ago that we got back from our impromptu family visit to London and I still haven't finished bombarding you with posts about what we saw while we were there! Never mind, here's the last update – which might turn out to be pretty short as I'm not entirely sure that I can remember everything that happened after so many weeks. I have lots of pretty pictures though so let's just roll with those, shall we?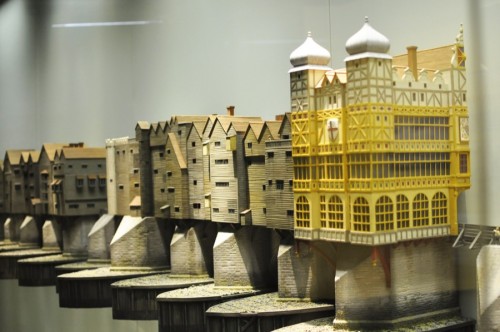 I've been pretty keen to drag my poor long suffering family back to the Museum of London's Docklands outpost, which is located in a row of old warehouses, lovingly restored and nestled amongst the towering buildings of Canary Wharf, ever since my extremely fascinating and enjoyable visit last December and seeing as we were staying nearby, it would have been criminal not to head there after we checked out in the morning, taking the DLR train to West India Dock station, which is just a hop, skip and a jump away from the museum. Once again I had a brilliant time wandering around the many interesting displays and I really enjoyed seeing my boys so engrossed as well – especially in the section about the construction of the DLR and development of the Docklands as they'd had loads of questions about both during our stay. As you might expect the interactive display that allowed them to pretend to 'drive' the DLR was an ENORMOUS hit!
Of course, we all really loved Sailor's Town, which is a suitably creepy reconstruction of the dark alleyways of Wapping during Victorian times. You can just imagine Jack the Ripper lurking in the corners and we had a great time springing out on each other and pretending to get thrown out of the pub.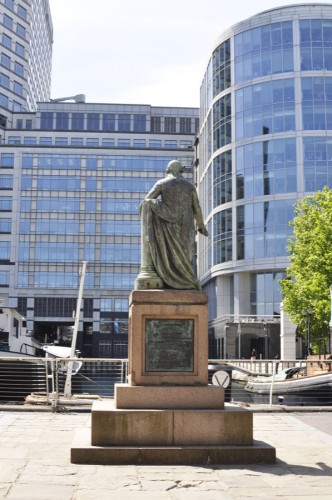 After this we wandered back to Canary Wharf to spot some Shaun the Sheep statues (more on this later as they're now in Bristol!) and hop on to the underground to the Imperial War Museum, which has recently reopened after a massive refurbishment. It was only partially open when we visited last year but is fully open now and we were all extremely impressed by the different displays, although they were, of course, often rather upsetting so bear that in mind if you're planning to take children along, particularly those of a sensitive nature. However, even the most sensitive flower couldn't help but be impressed by the central atrium with its Spitfire bombers hanging overhead and other pieces of military hardware. It looks AMAZING.
We started off with the brand new and very extensive permanent exhibition devoted to the First World War, which uses an amazing and frankly enormous wealth of exhibits, interactive displays and models (including an amazing life sized reconstruction of a trench that visitors can walk through) to bring the story of this most terrible of wars to stunning life. It follows a chronological order, setting the scene with a look at the struggling between various European powers, all of which were bound together by bonds of family kinship while at the same time divided by dynastic and territorial ambitions. The displays then follow the terrible path of the war as it unfolded, exploring life both at the front and at home to really convey what life must have been like for both the soldiers in the trenches and their families anxiously waiting for news on the home front. It was completely fascinating but also extremely moving too, to the point that I actually had to have a little weep on more than one occasion as it was just so sad and overwhelming.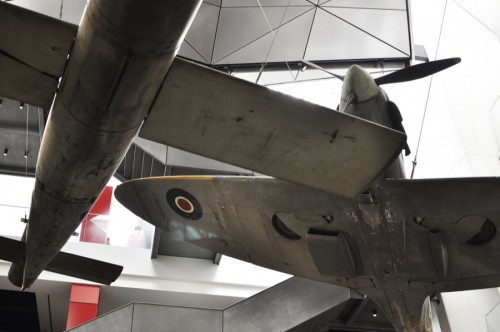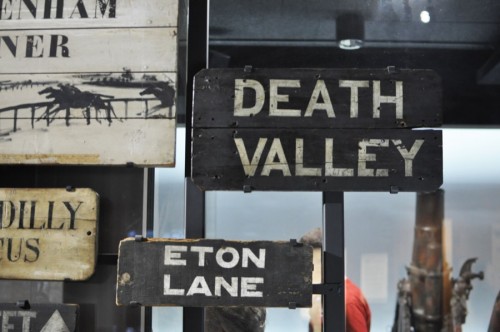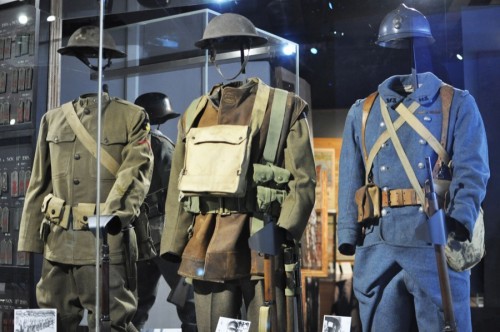 I'm always particularly moved by the stories of conscientious objectors – I can't say for sure that I would have been one myself (although I have several Quaker ancestors, while my husband also comes from non conformist stock with some of the first Mormons and Christian Scientists in his family tree so who knows), but I really admire those who stood up for their beliefs, even though they were treated abominably as a result. On the other hand, both my husband and myself (in common with far too many other people) are related (and in my case, descended from) people who were killed in WWI – if I had lost fathers, sons and brothers in the war, would I feel quite so sympathetic about conscientious objectors? I'd like to think so but honesty compels me to say that I probably wouldn't.
The other floors of the museum are given over to displays about WWII and other more recent conflicts. There were some amazing objects on display but it lacked the cohesion and impact of the WWI gallery. I really hope that one day they do something similar for WWII but then again I suppose it was a much more sprawling conflict so perhaps more difficult to cover in the same way. However, the Holocaust gets a gallery all to itself on the top floor, which is only right as it is such an important part of 20th century history. Having said that, I find the subject incredibly distressing and opted to sit outside with the six year old while my husband took the ten year old around – it's not recommended for younger children and indeed our usually hardy ten year old opted out half way through as he was finding it so upsetting, so this is something to bear in mind if you're planning to visit with young children. He was completely bewildered as to why people would do something like that to other human beings and I had to have a very difficult chat with him to explain that small minded, ignorant people have always been afraid of and threatened by those who are different to them. Usually they're too cowardly to do or say anything but very occasionally when they have the muscle of the state behind them, they are emboldened to do terrible things.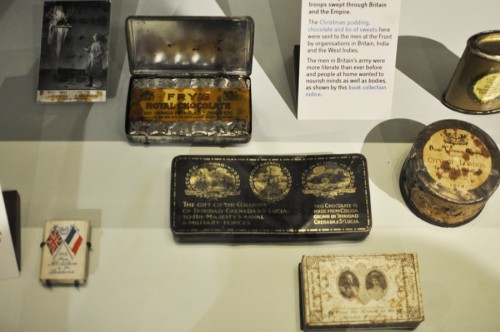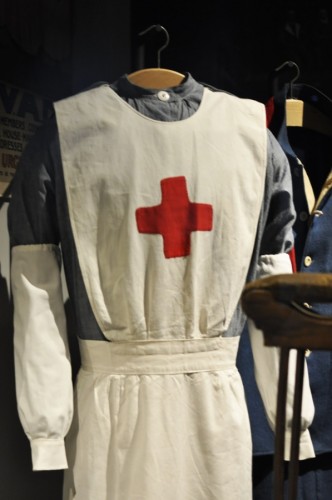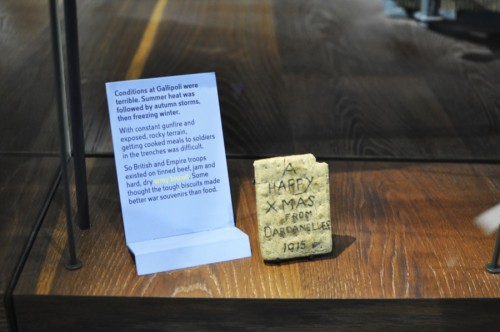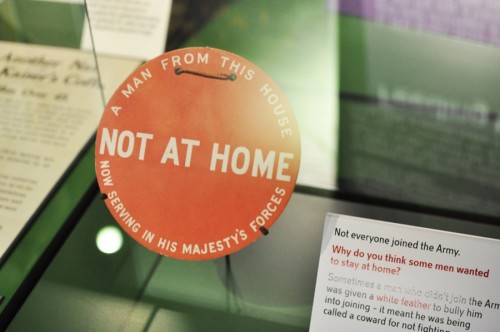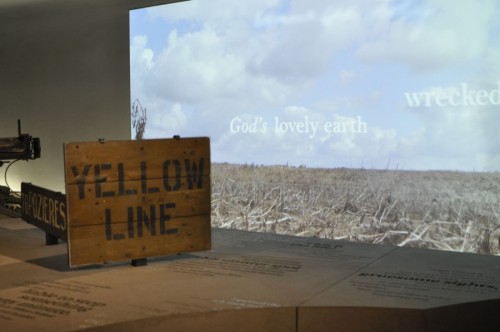 Which just made me feel even more sad when I shortly afterwards felt compelled to report the behaviour of a large and intimidating group of (possibly Dutch? Not that it makes much difference to be honest) teenagers on a school trip, who had decided to line the corridor that led to the loos and shout personal comments and abuse at every single person walking past. I got nothing worse than a chorus of 'sexy haar' (why, thank you!) but the nasty shouts directed at older visitors had resulted in a group of elderly ladies being too scared to leave the loos because they didn't want to be yelled at again on the way out. It was awful behaviour that just seemed all the more appalling in light of what we, and presumably they too, had just seen in the galleries of the museum. Ugh.
Feeling rather sombre, we walked back to the Southbank for Mexican food at Wahaca, which was excellent as always. We had a bit of a Mexican theme going on with our meals over this visit – starting with Taco Bell in Lakeside (followed by a Cinnabon!) on the first night, then a burrito feast at my current Spitalfields favourite DF Mexico on Hanbury Street (superb and brilliantly placed if, like me, you're into graffiti spotting as there's loads in the neighbouring streets) on the following evening and then Wahaca on the last night. Obviously Taco Bell was the least impressive of the three but as there are only six UK branches, it has a certain novelty value in its favour.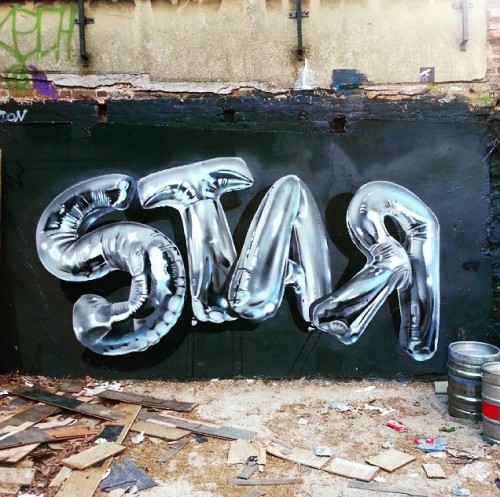 As always we had a great time together in London. I go there quite a lot for events and research purposes but am usually on my own so it's nice to have my guys with me to share stuff with – it's so much more fun when they are there! We always stay in the Docklands or East End when we visit as it's the area that I feel most at home – probably because my family have lived there for well over a century so it's my ancestral hanging out grounds, or something. They're also really convenient for Brick Lane and its incredible street art, Shoreditch, Spitalfields Market and all sorts of other places that we like to visit like the Museum of London, Southbank, Tower of London, Greenwich, Canary Wharf and so on, plus it means that we can use the DLR, which is always fun. If you usually stick to the centre when you visit the capital then I'd definitely recommend going east for your next family trip to London!
******
I don't have adverts or anything like that on my blog and rely on book sales to keep it all going and help pay for the cool stuff that I feature on here so I'd like to say THANK YOU SO MUCH to everyone who buys even just one copy because you are helping keeping this blog alive and supporting a starving author while I churn out more books about posh doom and woe in the past! Thanks!
As the youngest daughter of the Empress Maria Theresa of Austria, Marie Antoinette was born into a world of almost unbelievable privilege and power. As wife of Louis XVI of France she was first feted and adored and then universally hated as tales of her dissipated lifestyle and extravagance pulled the already discredited monarchy into a maelstrom of revolution, disaster and tragedy. Marie Antoinette: An Intimate History is now available from Amazon US and Amazon UK
Set against the infamous Jack the Ripper murders of autumn 1888 and based on the author's own family history, From Whitechapel is a dark and sumptuous tale of bittersweet love, friendship, loss and redemption and is available NOW from Amazon UK
, Amazon US and Burning Eye.
'Frothy, light hearted, gorgeous. The perfect summer read.' Minette, my young adult novel of 17th century posh doom and intrigue is available from Amazon UK
and Amazon US and is CHEAP AS CHIPS as we like to say in dear old Blighty.
Copyright secured by Digiprove © 2015 Melanie Clegg