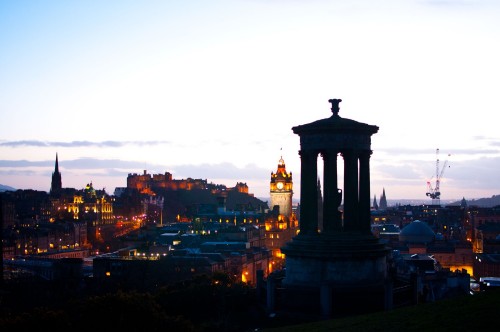 I had such an amazing time during my recent research trip to Edinburgh. I've already shared posts about my first few days, which were spent researching my three upcoming Marie de Guise books at various royal palaces associated with her residence in Scotland and to cap it all off, here is a post about my last day in the Scottish capital, which I spent mooching around the Scottish National Portrait Gallery and the National Museum of Scotland, both of which I wholeheartedly recommend to any fellow history buffs who find themselves in Edinburgh! I even managed to fit in a ghost walk around the spooky St Giles graveyard, lots of lovely food and a meet up with the lovely Heather from the Duchess of Devonshire's Gossip Guide!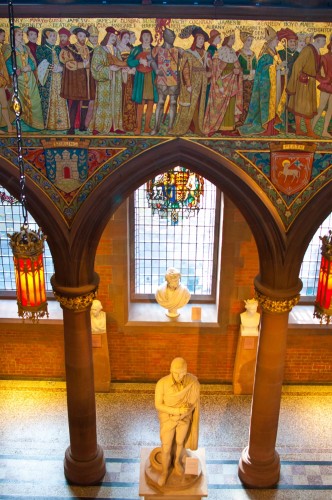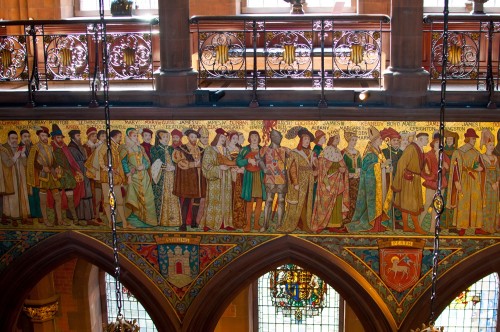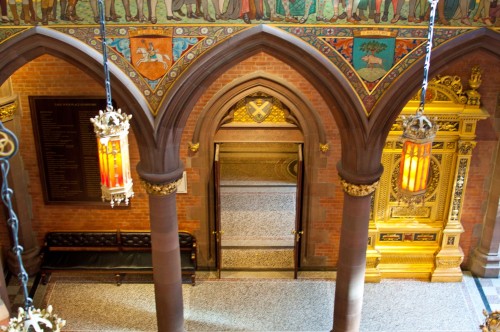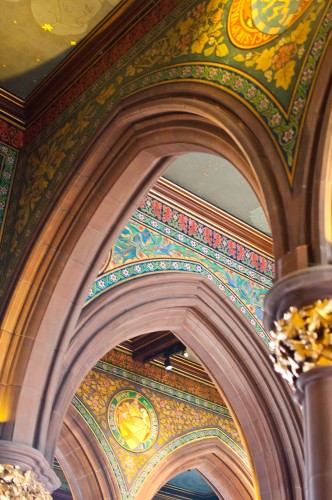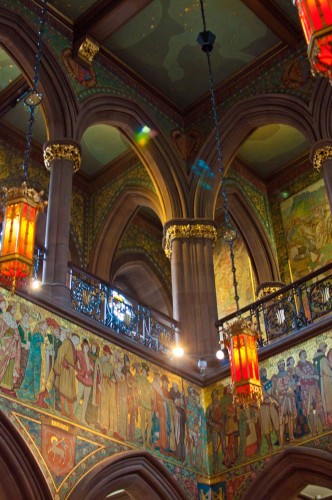 The Scottish National Portrait Gallery is especially impressive and has some wonderful paintings on display, including the famous one of Marie de Guise which was painted shortly after her marriage to James V and shows her looking extremely shrewd and rather humorous too. I love it. I could spend hours wandering around the Portrait Gallery, which is full of amazing pictures of celebrated Scots, both royal and otherwise, including Mary Queen of Scots (naturally), various other Stuart royals, Jacobites, writers, philanthropists and inventors. It's a great reminder of just how important and influential my little country has been in all sorts of arenas from literature to the sciences. In fact, ESPECIALLY the sciences.
Of course, another favourite painting in the Portrait Gallery is the wonderful Nocret full length portrait of Henrietta Stuart, Duchesse d'Orléans, who was the heroine of my novel Minette (and its upcoming sequel Madame). Minette looks wonderful in shimmering blue satin and pearls and I love to stand for ages in front of her portrait, which is surrounded by a brilliant display explaining her relationship with her brother Charles II and other notables of the day.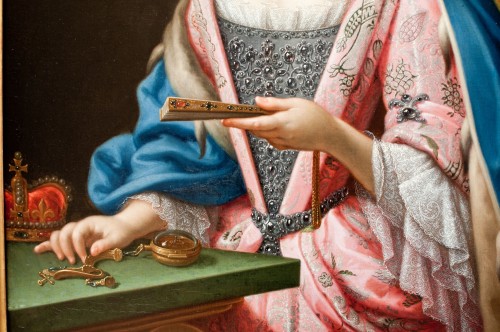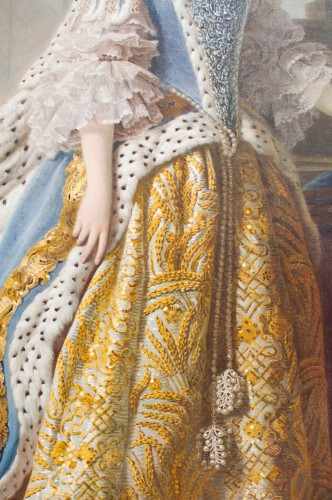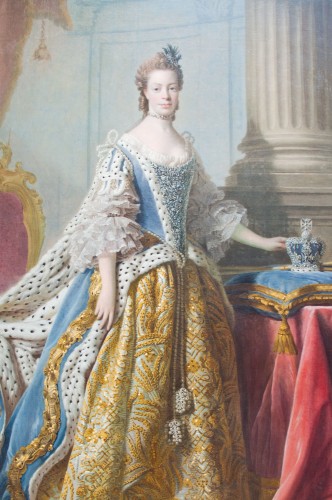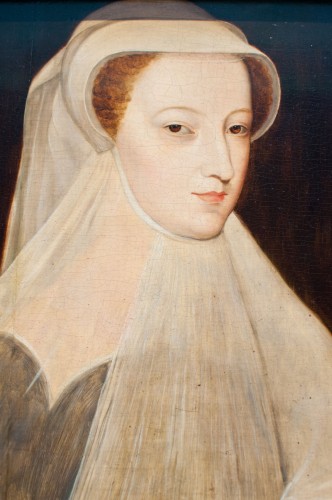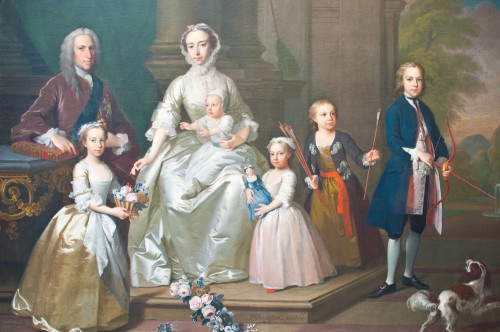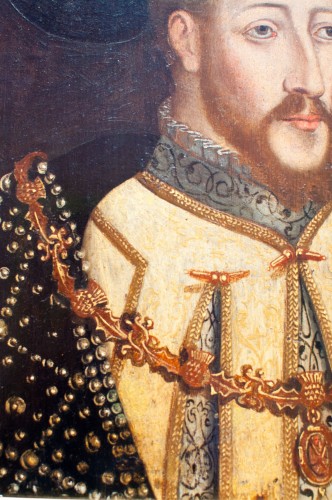 When I visited there was also an extremely moving and fascinating exhibition of works relating to WWI on display, as well as the winners and finalists from the BP Portrait Award, which were absolutely wonderful. It doesn't hurt, of course, that the Scottish National Portrait Gallery is housed in the most incredibly beautiful building that could rival any gallery in the world for its neo gothic exterior and wonderfully decorative interior – the central entrance hall is particularly stunning and has a brilliant frieze depicting celebrated Scots including Marie de Guise and her ill fated daughter as well as many others.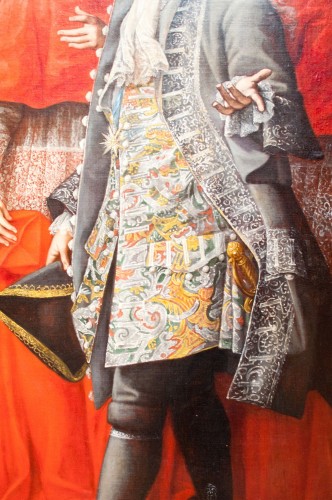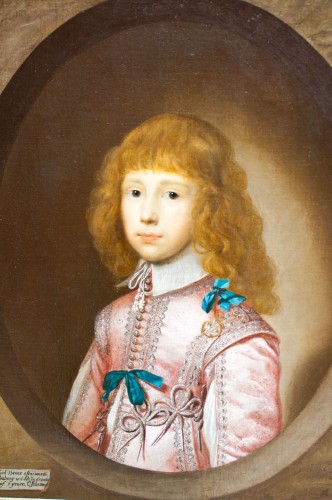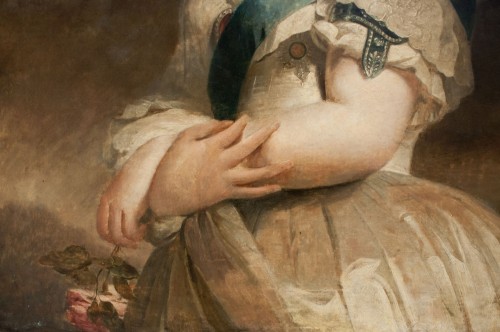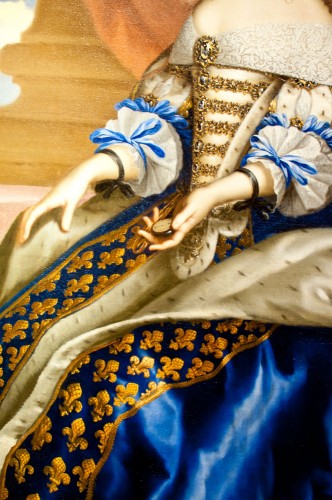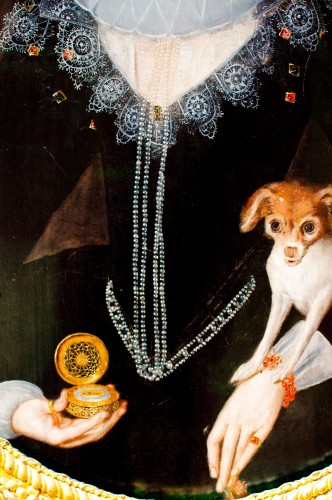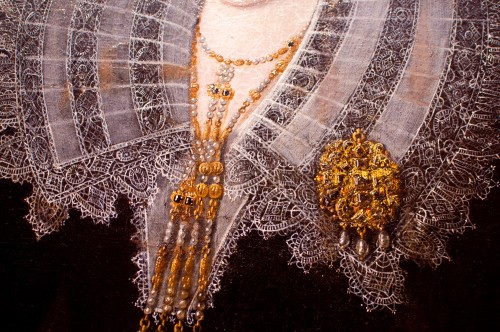 The National Museum of Scotland is also well worth a visit and although it covers the history of Scotland, has plenty of other things going on besides so there really is something for everyone and for all ages. I first visited the National Museum a few years ago for their completely wonderful exhibition about Mary Queen of Scots and so couldn't wait to return to have a proper poke around the galleries. Naturally I spent most of my time in the historical parts of the museum, particularly the bits devoted to the Jacobite rebellions as I was reading the Outlander books at the time and kind of obsessed with Culloden and Jacobites and all of that sort of thing. According to family lore, some of my Scottish family were Jacobites while others were on the side of the English – boo hisssss. I loved the gallery devoted to this fascinating and turbulent part of British history and even stopped at one point to Google the logistics of heading up to the Culloden for the day to take a look at the battlefield. I remember going several times as a little girl (I've written before on here about the fact that my grandparents were very fond of visiting battlefields when I was growing up) but haven't been back since.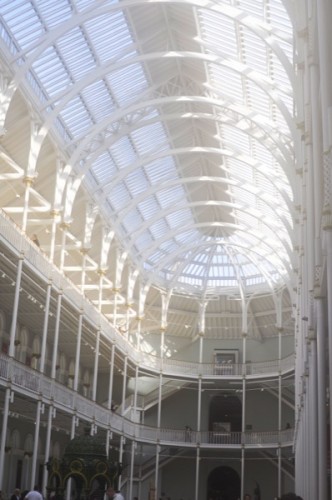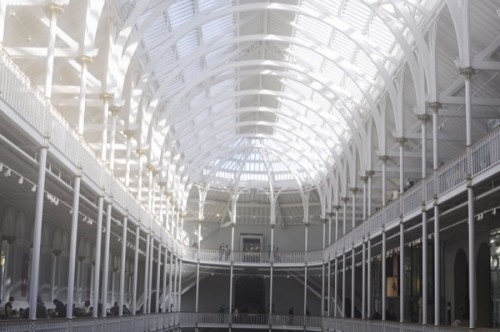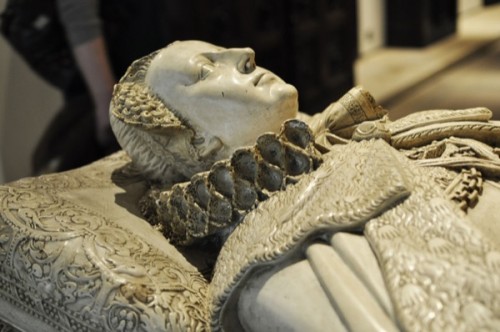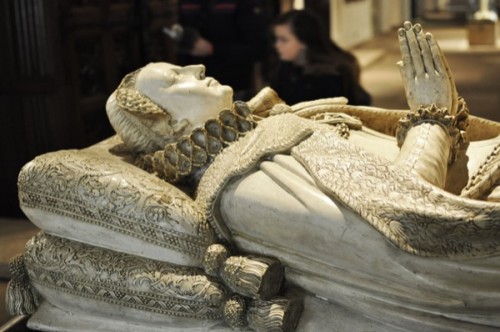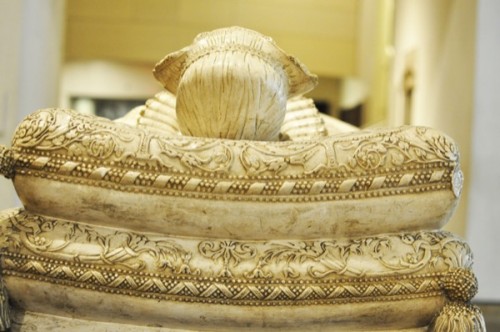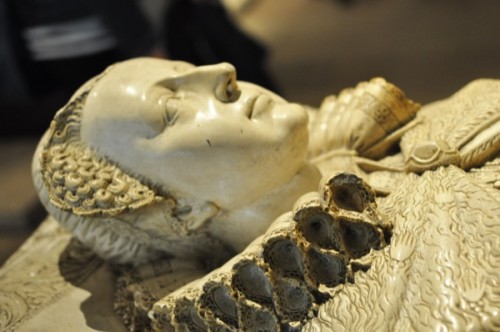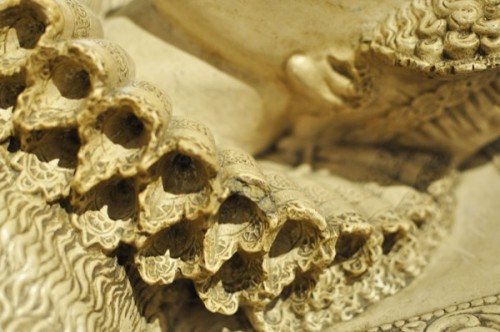 Other highlights (please bear in mind that I am writing this almost three months later so a few may have slipped my memory!) included an amazing reproduction of Mary Queen of Scots' tomb and lots of relics associated with Mary and her family, including the cradle used by her son, James VI. There was also a wonderful portrait of 'La Belle' Frances Stewart, Duchess of Richmond as well as her solid silver toilette case and the cloth of silver suit worn by her husband to a court occasion.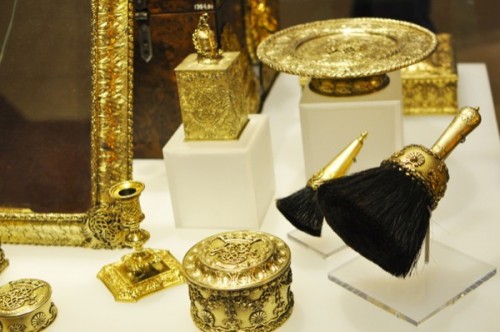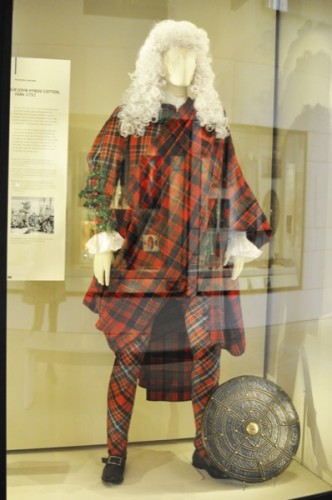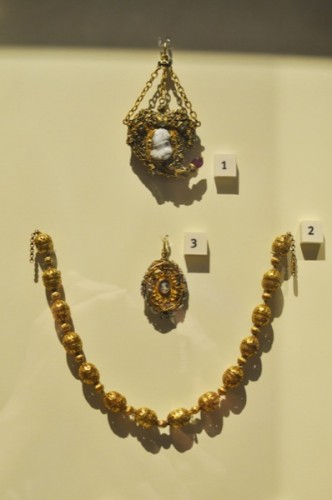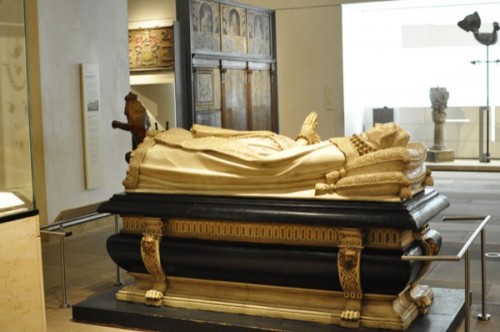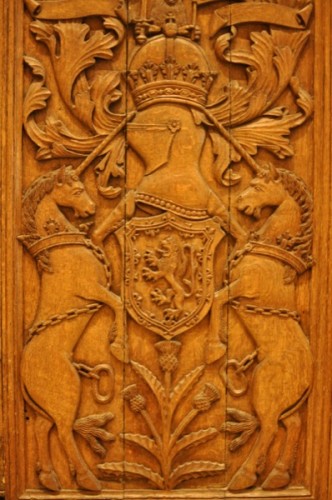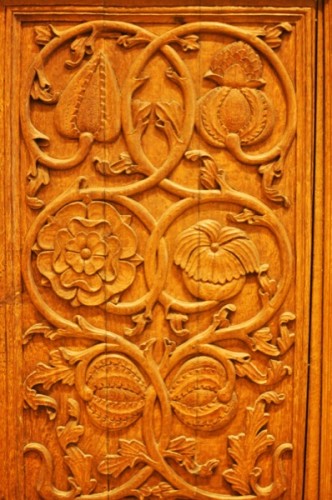 It's a brilliantly laid out and never anything less than totally fascinating museum, absolutely chock full of intriguing exhibits and wonderful displays pertaining either to Scotland's history as well as natural history, science and astronomy. There was a really great looking exhibition about computer games going on during my visit, which looked right up the street of my sons but definitely not at all my sort of thing! I still managed to spend a small fortune in the attached shop though…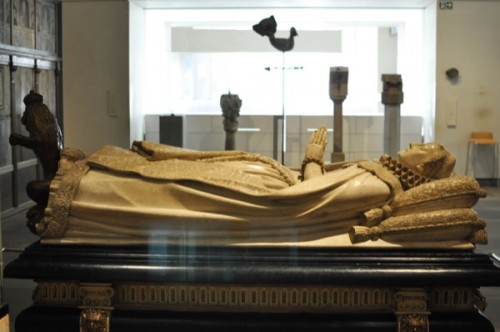 After a last dinner in Wagamama (during which I managed to smash my new camera up – much woe), I took a walk up to the top of Calton Hill for a last look across beautiful Edinburgh towards the castle. If you're ever in the Scottish capital then I'd definitely recommend going up Calton Hill in time to see the sun set over the city as it really is the most extraordinarily lovely sight. Oh sigh, I hope I get to go back soon.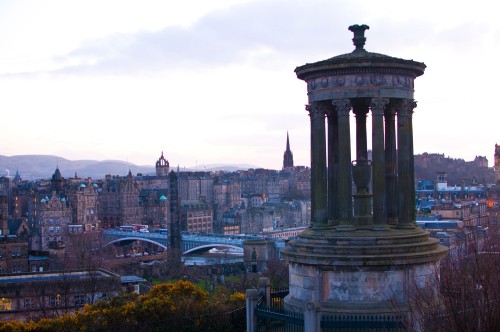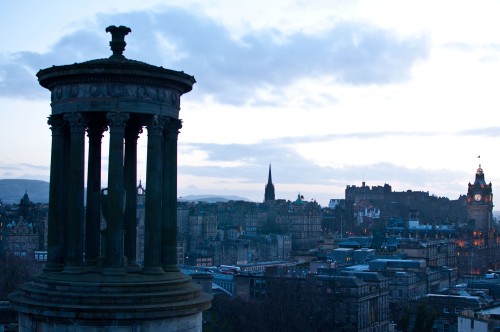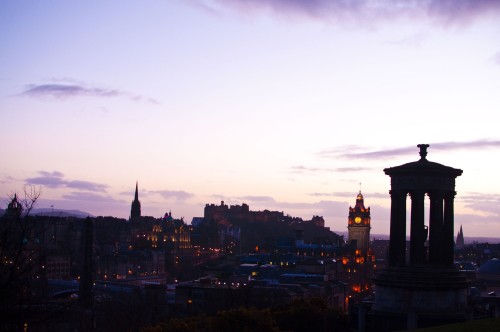 I was SO sad to say goodbye to Edinburgh later that day and was actually sobbing as I boarded the Caledonian Sleeper train back to London. I left Scotland when I was eleven years old and although I was born and raised there and have a Scottish father have never really thought of myself as being, well, Scottish myself. I don't sound it for a start (I've always had a southern English accent as my grandmother, who brought me up, was a bone fide and genuine born and bred Cockney) and don't really look it either (there's a distinct Scottish 'look', I think, which I don't have – although I DO have red hair). However, after my week in Edinburgh I started to recognise ways in which perhaps I am more Scottish than I had hitherto realised and started to feel, for the first time in my life, as if I actually BELONG in this strange, weird and wonderful country of mine. I certainly can't wait to go back again and who knows, maybe it'll be a permanent move next time?
******
I don't have adverts or anything like that on my blog and rely on book sales to keep it all going and help pay for the cool stuff that I feature on here so I'd like to say THANK YOU SO MUCH to everyone who buys even just one copy because you are helping keeping this blog alive and supporting a starving author while I churn out more books about posh doom and woe in the past! Thanks!
As the youngest daughter of the Empress Maria Theresa of Austria, Marie Antoinette was born into a world of almost unbelievable privilege and power. As wife of Louis XVI of France she was first feted and adored and then universally hated as tales of her dissipated lifestyle and extravagance pulled the already discredited monarchy into a maelstrom of revolution, disaster and tragedy. Marie Antoinette: An Intimate History is now available from Amazon US and Amazon UK
Set against the infamous Jack the Ripper murders of autumn 1888 and based on the author's own family history, From Whitechapel is a dark and sumptuous tale of bittersweet love, friendship, loss and redemption and is available NOW from Amazon UK
, Amazon US and Burning Eye.
'Frothy, light hearted, gorgeous. The perfect summer read.' Minette, my young adult novel of 17th century posh doom and intrigue is available from Amazon UK
and Amazon US and is CHEAP AS CHIPS as we like to say in dear old Blighty.
Copyright secured by Digiprove © 2015 Melanie Clegg