As you've probably all guessed by now, I have a tremendous soft spot for jewellery and especially like the designs of London based company, Tatty Devine. Those of you with long memories may recall that I posted last year about their amazing collection of Georgian eye jewellery inspired pieces (there's some in their sale so hurry if you want to snap some up – sadly I was too late to get the pearl drop earrings that I had my eye on though but I think I may have to buy the star necklace for myself as I've been eyeing it up for ages.) and this year there are even more treats for the history fans, with their latest collection, which has a decidedly Tudor feel to it and is inspired by the timber work of sixteenth century houses and their beautiful knot gardens.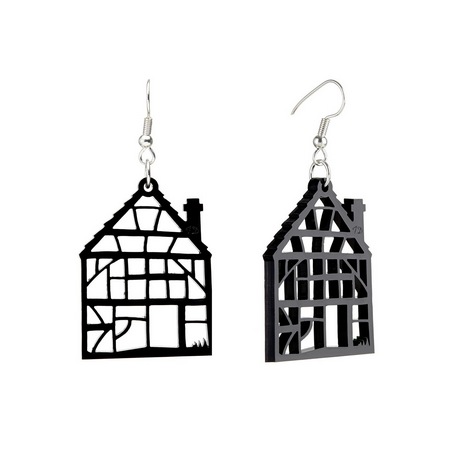 Tudor House necklace (£40) and earrings (£35). Photos: Tatty Devine.
I'm particularly taken with the lovely Tudor House necklace and earrings, which really do evoke the fragile beauty of such buildings and would be a perfect compliment to any outfit as they aren't too out there.
I also really like the Walled Garden pieces, which were inspired by the intricate designs of Tudor gardens, which were intended to be seen from above, for example from a gallery window, although of course the sixteenth century love of fragrant, colourful plants meant that they were a joy to walk around as well.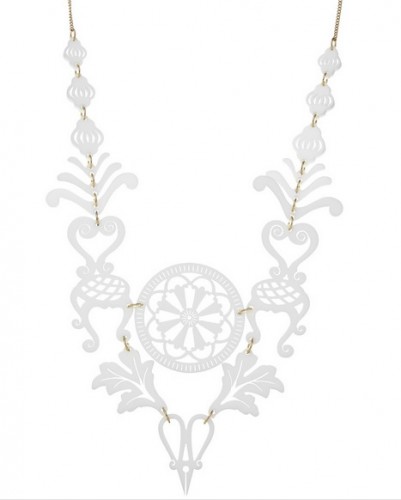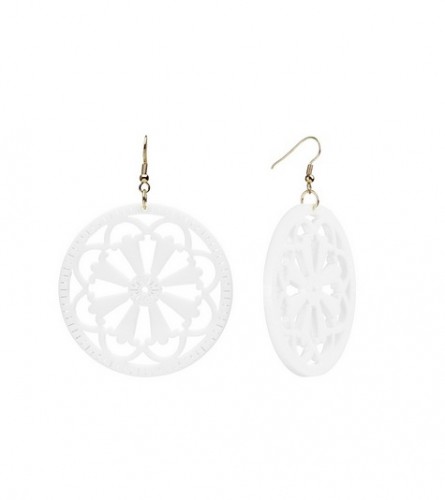 Walled garden necklace (£125) and earrings (£40). Photos: Tatty Devine.
For me, the other pieces recall to mind the intricate, beautiful clothes and accessories worn by the Elizabethans, who adored flamboyant colours, rich patterns and complex symbols, often involving animals, flowers and insects. I can imagine Queen Elizabeth herself prancing about in one of the dragonfly necklaces, she'd love it.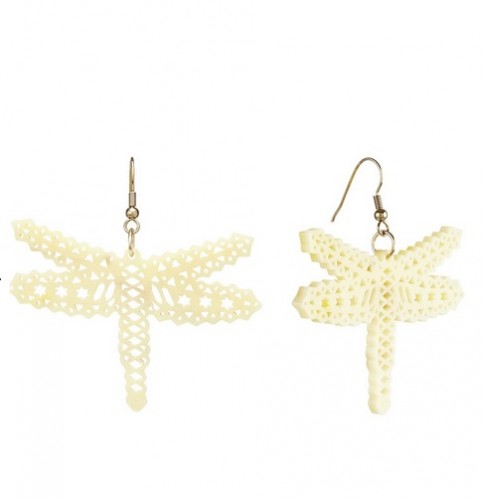 Ornamental dragonfly earrings (£65) and necklace (£265). Photos: Tatty Devine.
The entire collection can be viewed here. Which pieces do you like?
******
Set against the infamous Jack the Ripper murders of autumn 1888 and based on the author's own family history, From Whitechapel is a dark and sumptuous tale of bittersweet love, friendship, loss and redemption and is available NOW from Amazon UK
, Amazon US and Burning Eye.
'Frothy, light hearted, gorgeous. The perfect summer read.' Minette, my young adult novel of 17th century posh doom and intrigue is available from Amazon UK
and Amazon US and is CHEAP AS CHIPS as we like to say in dear old Blighty.
Copyright secured by Digiprove © 2015 Melanie Clegg