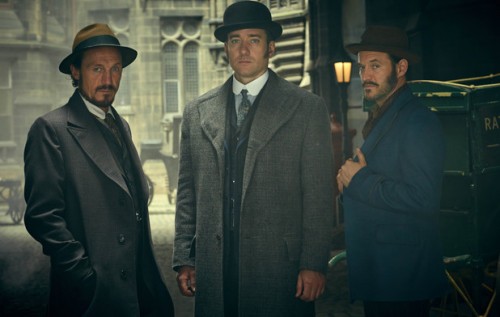 It's hard to believe that just a year has passed since the end of the second season of Ripper Street and the terrible news that the stupid BBC had decided to cancel what was one of the best series on television. Thankfully all of the resultant fuss and campaigning paid off and the show was taken over by Amazon instead to be screened on Amazon Prime and then repeated by the BBC in early 2015. I was pleased as punch about all of this and especially when I heard that the new season would have a much bigger budget and that the episodes would be even longer due to not having to fit into normal scheduled television slots.
I was nervous, of course, about what the change would mean for a series that I absolutely and whole heartedly love but now that the new third season of Ripper Street has finished on Amazon Prime I have to say that it exceeded ALL my expectations. I mean, it was already one of the most intelligent, moving and bravest drama series on television, but this new season definitely ramped things up to a new level and, like Peaky Blinders, which I think is its current nearest peer in the grimy intelligent costumed shenanigans stakes, really pushed the boundaries for historical dramas.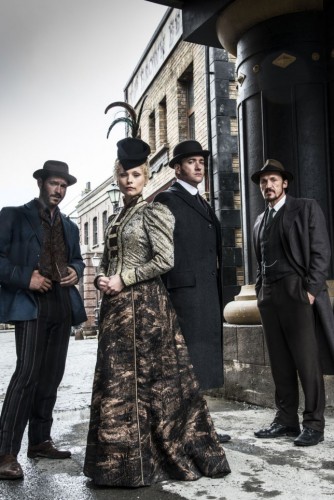 I know that lots of you will be waiting until sometime next year to watch this amazing series for yourselves and I absolutely don't want to spoil it for you as there are many surprises (some awful but some absolutely GLORIOUS) coming to your screens. Suffice just to say that you will absolutely not be one iota disappointed with the third series as it once again reunites our favourite relatively law enforcing gang of Reid, Drake and Jackson for a spot of crime busting, personal angst and appalling drunken iniquity on the dank streets of Whitechapel.
The totally unhinged, superbly gripping and often shocking uncut season three of Ripper Street, complete with a host of much loved old characters and some really splendid new ones is available right now on Amazon Prime and will be shown (in truncated form to fit in with normal television scheduling so it'll be missing some scenes) on BBC One and BBC America at some point in 2015. Definitely don't miss it!
******
Set against the infamous Jack the Ripper murders of autumn 1888 and based on the author's own family history, From Whitechapel is a dark and sumptuous tale of bittersweet love, friendship, loss and redemption and is available NOW from Amazon UK
, Amazon US and Burning Eye.
'Frothy, light hearted, gorgeous. The perfect summer read.' Minette, my young adult novel of 17th century posh doom and intrigue is available from Amazon UK
and Amazon US and is CHEAP AS CHIPS as we like to say in dear old Blighty.
Copyright secured by Digiprove © 2015 Melanie Clegg