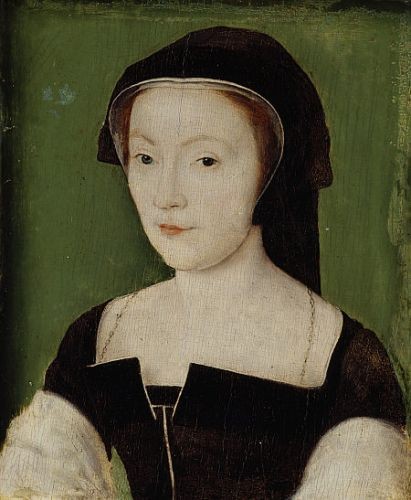 Marie de Guise, Corneille de Lyon, c1537. Photo: National Galleries of Scotland.
I am very very pleased and happy and thrilled and EXCITED to announce that I have been commissioned by Pen and Sword Books to write a full length biography of Marie de Guise, the mother of Mary Queen of Scots alongside the series of novels that I am already writing about her life. Whereas plenty of attention has been paid to the disasters and mistakes of her daughter, I really feel like it is time for a fresh assessment of the abilities and successes of Marie, who was an extremely capable politician and ruler and on a definite par with her contemporaries, Catherine de Medici in France and Elizabeth I of England, both of whom she knew personally.
The last serious biography of Marie de Guise was published in 1977 (with a revised edition released in 2001), so there is almost certainly a need for a fresh new look at this most fascinating and strangely under appreciated of sixteenth century female rulers. In my book I will be taking a close look at Marie's fascinating family background as a member of the increasingly powerful Lorraine family, her period at the French court and her time as Queen of Scotland before moving on to the crucial eighteen years she spent as ruler on the behalf of her daughter. I intend it to be a rounded, lively yet still informative study of a woman of great personal charm, intelligence and impressive political ability.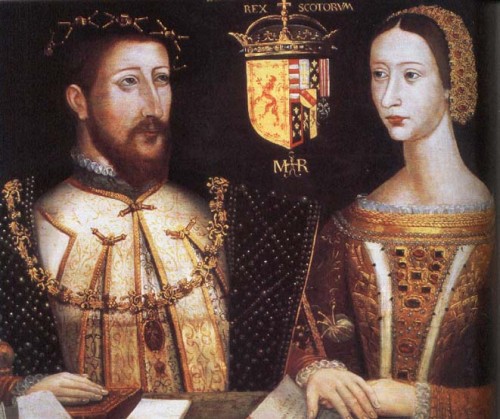 James V and Marie de Guise.
I've been longing to write a 'proper' non fiction history book for AGES but thought that no one would let me write one due to my being a mere blogger and not a proper historian. I was especially keen to write one about Marie de Guise as my research into her life for The Thistle Queen left me absolutely fascinated by this strong and amazing woman, who has been so under appreciated and ignored in the rush to write about her Tudor in laws and daughter. In fact, I realised a few months ago that I probably should have started writing a biography rather than a novel about her as I just had SO much material to work with and it's all cracking stuff.
I'll still be working on The Thistle Queen of course, but it might be a little bit delayed as I'll be juggling no less than THREE projects (yes, I have another announcement coming in the new year!) next year and now have an agent, which means it might take a bit longer to come out as there's a chance that I won't be self publishing as usual. Of course, it makes it easier that all the books I am now working on are about much the same people and period but it'll still be hard work. On the plus side though, I am pleased as punch to be a part of the Pen and Sword 'family' of writers, which includes some super cool bloggers and historians AND I'll be going on some hopefully amazing research trips to Scotland and France in the new year to help me research both books so I absolutely can't complain really!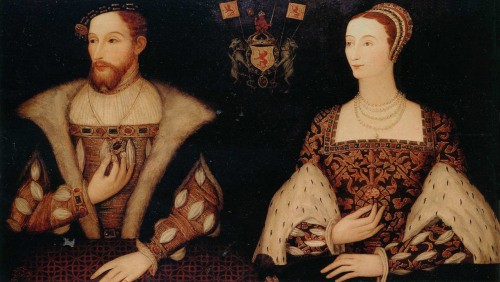 James V and Marie de Guise.
******
Set against the infamous Jack the Ripper murders of autumn 1888 and based on the author's own family history, From Whitechapel is a dark and sumptuous tale of bittersweet love, friendship, loss and redemption and is available NOW from Amazon UK
, Amazon US and Burning Eye.
'Frothy, light hearted, gorgeous. The perfect summer read.' Minette, my young adult novel of 17th century posh doom and intrigue is available from Amazon UK
and Amazon US and is CHEAP AS CHIPS as we like to say in dear old Blighty.
Copyright secured by Digiprove © 2014 Melanie Clegg