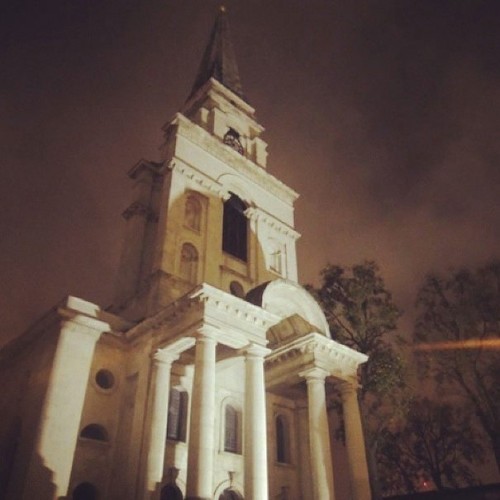 From Whitechapel
has been well and truly launched! On a dark and gloomy evening last week, a group of various misfits gathered together in the historic Gun pub next to Spitalfields Market to celebrate the publication of my fifth novel, which is set during the Jack the Ripper murders of 1888.
The location was extremely apt as most of the book's action takes place in the warren of streets around the market, with one character living in the old Victorian police station on Commercial Street, while another frequents the local doss houses before finding work in the Britannia pub, which once stood at the end of Dorset Street. It was pretty amazing too to be able to look out of the window and see Christ Church Spitalfields, which dominates so much action in my book, looming at the end of the street.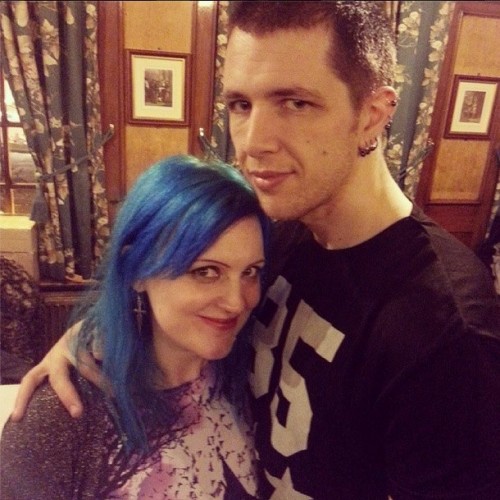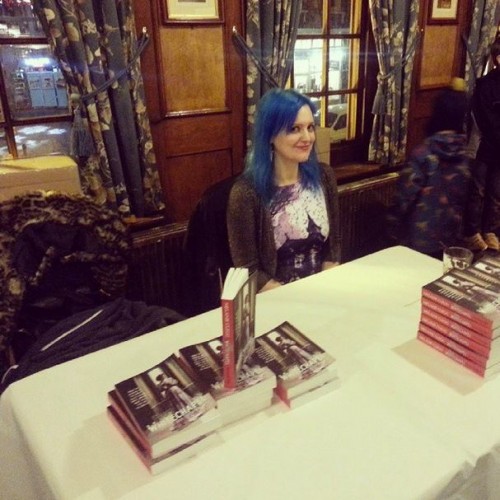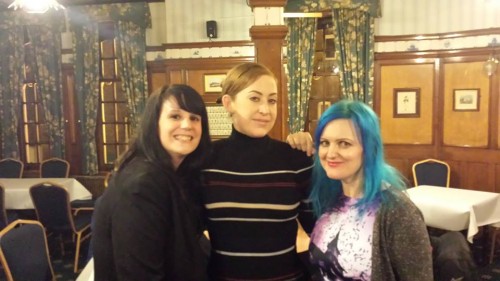 Camp Corner Camp. Photo: Cas Strong.
I was incredibly nervous before the party began but had a whale of a time catching up with old friends and some new ones as well. It was great fun. Although I did my best to persuade other people to do the reading for me, I managed to do it myself and I think it went quite well – even if I had to think on my feet and quickly change some of the words to make it more suitable for the ears of my children.
It was also a bit of a weird experience to sit behind a desk and sign books for people. Weird but also a bit amazing. I'd possibly had a bit too much rum and coke by this point as well as my inscriptions got a bit lurid at one point – I believe that I may have wished the mother of one of my dearest friends a 'Merry Christmas, you terrible pervert' among other highlights. On the plus side, we sold ALL of the books that were out on the desk, which was pretty amazing. Hurray.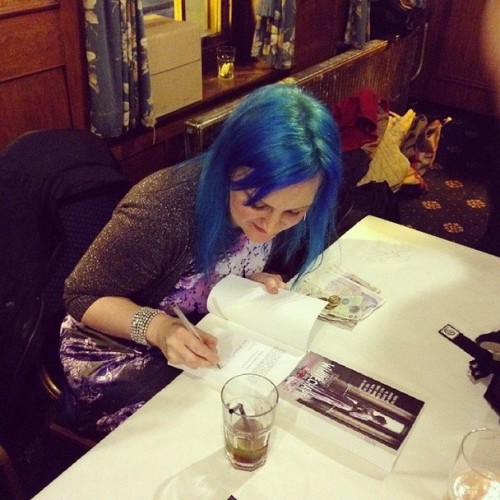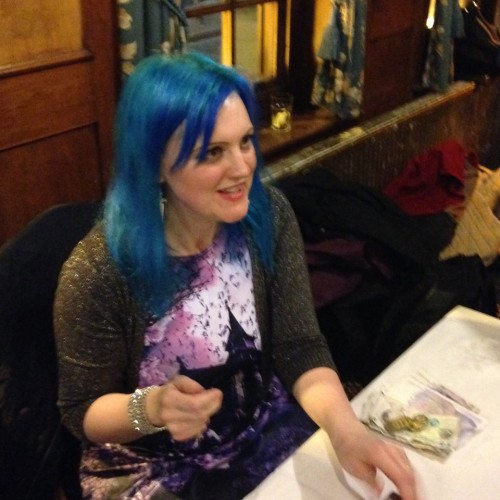 Photos: Sian Jones.
Once the party was over, we all headed outside for an amazing guided Ripper walk provided courtesy of Ripper Vision and led by the fabulous Greg, who was wearing an extremely dapper Victorian policeman's uniform, complete with cape, hat and bullseye lantern. I'm sure that lots of you have been on Ripper walks before, but Ripper Vision adds a completely new element to the event as the guides have equipment that can project images on to walls. In the past, guides would perhaps hand around laminated photographs of the victims, letters and evidence relating to the Ripper case but having them projected where everyone can see them and on the spot where it happened is much better and really adds to the whole experience.
We had the perfect night for the walk too as it was just on the right side of foggy so those dank streets were especially atmospheric and gloomy. We had a most superb time.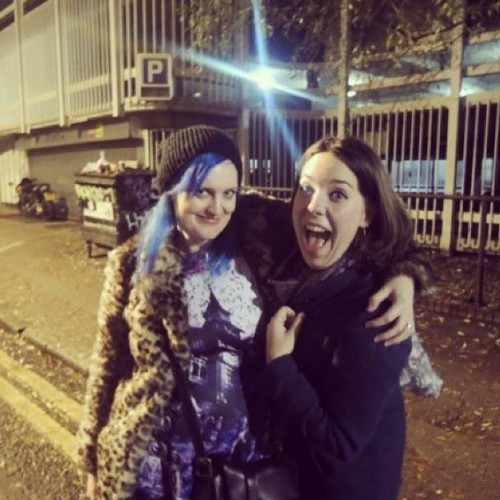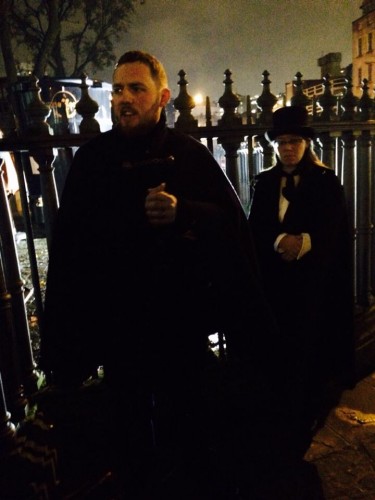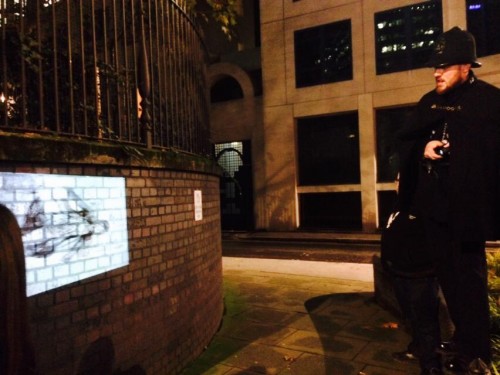 Ripper walk photos: Suzy Nightingale.
Many thanks to the amazing Clive of Burning Eye Books; Ricky, Jack and Greg of Jack the Ripper Walk, the Jack the Ripper Conference 2015 and the H Division Crime Club and to all my friends who came along and made it such a special and amazing night.
NO thanks to the original venue that waited until a couple of days before the event before letting me know that they'd double booked.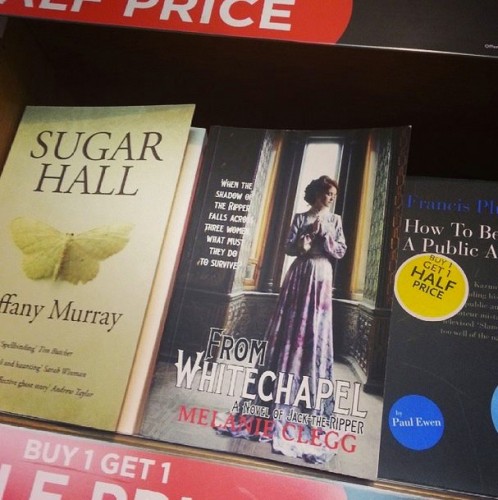 ******
Set against the infamous Jack the Ripper murders of autumn 1888 and based on the author's own family history, From Whitechapel is a dark and sumptuous tale of bittersweet love, friendship, loss and redemption and is available NOW from Amazon UK
, Amazon US and Burning Eye.
'Frothy, light hearted, gorgeous. The perfect summer read.' Minette, my young adult novel of 17th century posh doom and intrigue is available from Amazon UK
and Amazon US and is CHEAP AS CHIPS as we like to say in dear old Blighty.
Copyright secured by Digiprove © 2014 Melanie Clegg