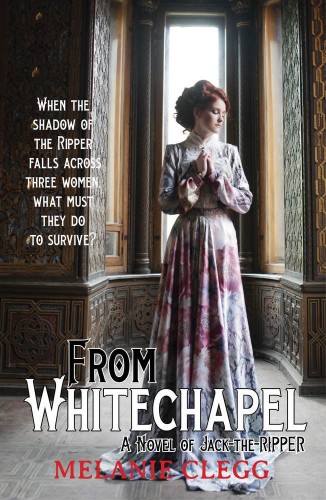 "This is Melanie Clegg's best book yet. Her encyclopaedic knowledge of the period allows the reader to relax into the story and be swept along." Rachael Lucas
Set against the Jack the Ripper murders of 1888 the lives of three women intertwine as they are propelled towards a collision with the crime spree of the legendary serial killer:
Alice Redmayne, daughter of a famous artist, haunted since childhood by the disappearance of her sister Beatrice, finds herself enmeshed in the dark secrets of the past and caught between two very different men.
Emma Johnson is working in a Calais brothel when a terrible mistake turned her whole world upside down. Forced to flee to Whitechapel, she believes herself to be safe until her pursuer reveals a murderous intent.
Cora Lee is the youngest daughter of a H Division Sergeant, living above the Whitechapel Police Station. Bored with her life and longing to escape, she makes a split second decision that will change everything and turn her whole world upside down.
Inspired by the author's own family history, From Whitechapel is a dark and sumptuous tale of love, friendship, loss and redemption.
"Remarkable for it's female-centric focus… this is an absorbing and wonderful read." Alliss Halle

I know that I've often said that as a self published e-book writer, I'm not hung up on my books having a physical presence or being available from actual shops. I fear that I may have been lying – or at least ignorant of how amazing it actually is to rip open a parcel and, for the first time ever, see your words MADE ACTUAL PAPER.
So yes, BEHOLD the paperback edition of From Whitechapel, my novel of badass wayward Victorian girls, unrequited love, Jack the Ripper and gin.
It's available RIGHT NOW from Burning Eye's website and will be out on the shelves of Foyles, selected WH Smiths and various independent bookshops from next month.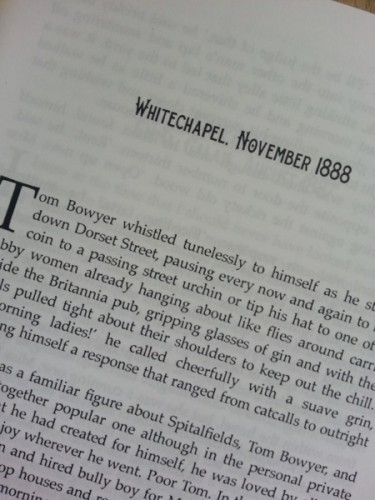 I'm still finalising the details at the moment but there's going to be one hell of a launch party in London at some point in the next couple of months, including me giving a tear sodden speech, signed copies of From Whitechapel, AN EXCLUSIVE GUIDED RIPPER WALK AROUND LOCATIONS MENTIONED IN THE BOOK and, hopefully, some special gin drinks. I'll make a proper announcement when it's all sorted!
Thanks so much for all the support while I was working on this book. I honestly couldn't have done it without you guys! Here's to BOOK SIX!
******
Set against the infamous Jack the Ripper murders of autumn 1888 and based on the author's own family history, From Whitechapel is a dark and sumptuous tale of bittersweet love, friendship, loss and redemption and is available NOW from Amazon UK
, Amazon US and Burning Eye.
'Frothy, light hearted, gorgeous. The perfect summer read.' Minette, my young adult novel of 17th century posh doom and intrigue is now 99p from Amazon UK
and 99c from Amazon US. CHEAP AS CHIPS as we like to say in dear old Blighty.
Copyright secured by Digiprove © 2014 Melanie Clegg