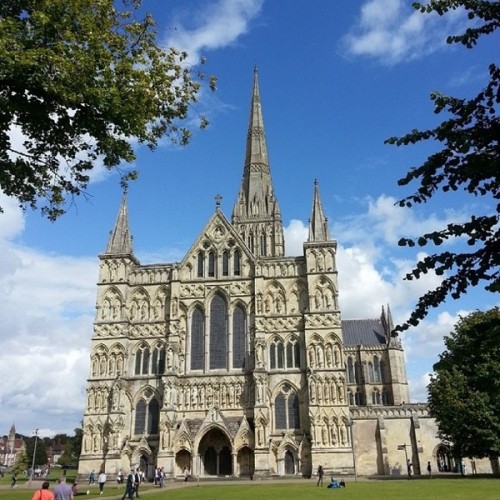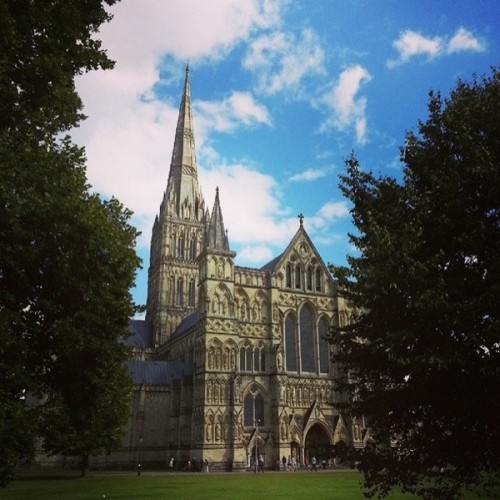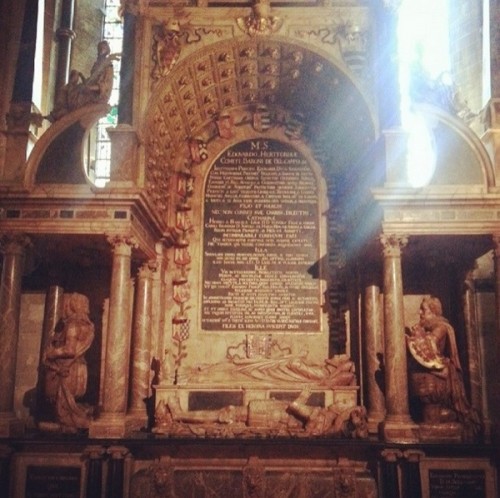 Buoyed up by our amazingly successful visit to Wells, I decided to persuade my husband that we really ought to attempt a trip to Salisbury to take a look at THEIR cathedral the next day. Which would have been fine, except my husband's enthusiasm for old things in general and cathedrals in particular is MUCH less than mine so this day out didn't go quite so well as the previous day's adventure.
However! Thanks to Salisbury Cathedral being as amazingly photogenic as its sister in Wells, I still managed to come away with some really great, even if I do say so myself, photos of the looming gothic interior. It's not as lovely as Wells though, being on the more impressively foreboding and rather gloomy side of ecclesiastical architecture, so I'm posting the original photos here without all the Instagram trickery that emphasised the light filled, serene vaulted ceilings and those amazing scissor arches that make Wells Cathedral such a joy to visit.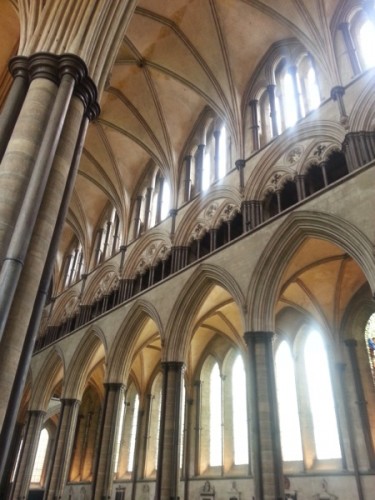 Although I was a touch less enamoured with Salisbury Cathedral, it's still impossible not to be impressed by such an amazing building and here again, I was wandering about exclaiming about the brilliance of maths as illustrated by all the perfectly balanced arches. Amazingly, the main body of the cathedral took just thirty eight years to build, which is less time than I have been alive, although overall it took about a hundred years to complete, which is still a pretty staggering achievement really.
As with Wells Cathedral, it is also impossible not to feel incredibly moved by all the centuries of history that this structure has witnessed and to feel like you really are walking in the echoing footsteps of your ancestors. As with Wells too, it is an enormous space, capable of housing several thousand people and so everything is built on a large and impressive scale that serves to reinforce the sense of wonder and awe that Medieval visitors must surely have felt when they first visited. This was indeed the House of God to them.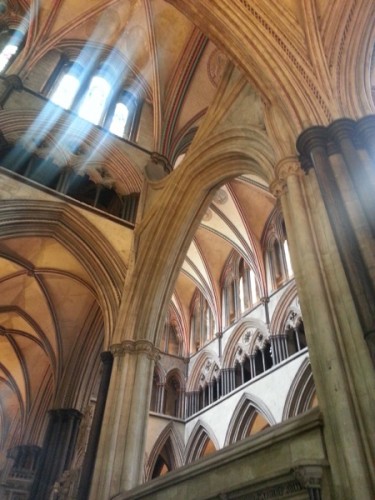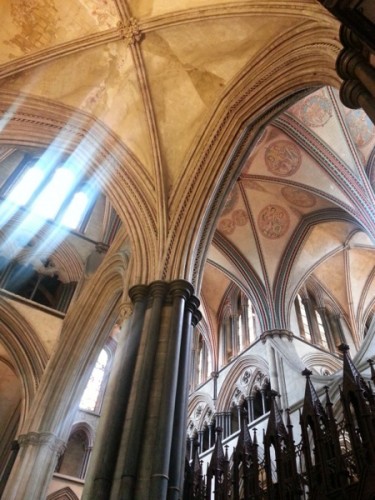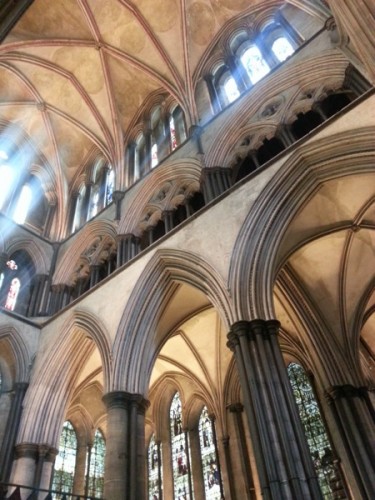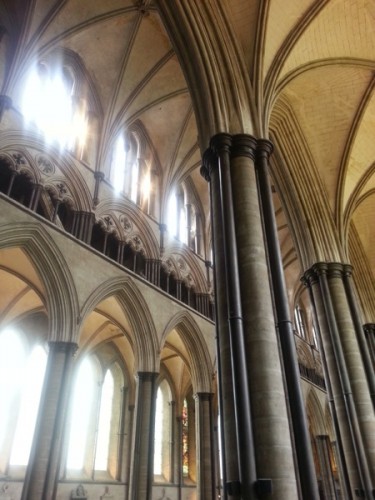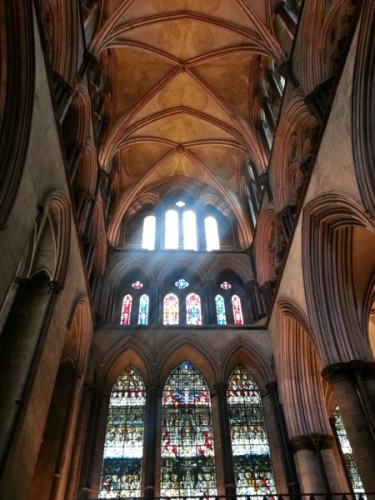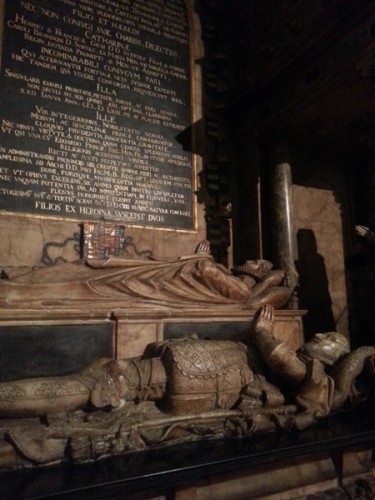 Although no kings or queens are buried in Salisbury Cathedral, there is an almost queen buried in one of the transepts – poor foolish Lady Catherine Grey, who lies alongside her husband Edward Seymour, 1st Earl of Hertford in a magnificent tomb that underlines her superior station and ultimately dangerous closeness to the throne by having her effigy raised above that of her husband.
Unsurprisingly, Salisbury Cathedral has been a source of inspiration for artists and writers throughout the centuries, featuring as Melchester in Hardy's Jude the Obscure (most depressing book ever!) and as Kingsbridge (along with Wells) in Follett's The Pillars of the Earth and its sequel, as well as inspiring Trollope's Barchester Chronicles. Although I personally am not a Christian, I still found those beautiful vaulted ceilings and soaring arches immensely moving and restful and came away full of ideas for my current book, inspired I suppose by the intense and absolutely certain faith of those long ago generations who first built and worshipped in the cathedral. I may not share their belief, but I respect the commitment to it as is made tangible in the stones of the great cathedrals.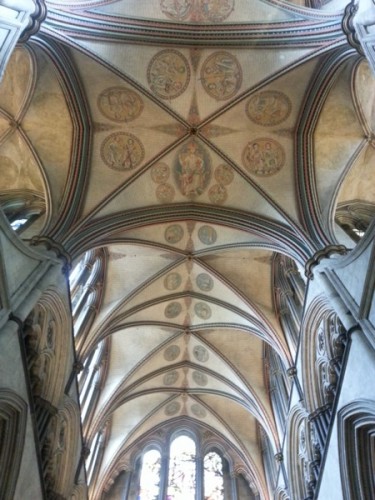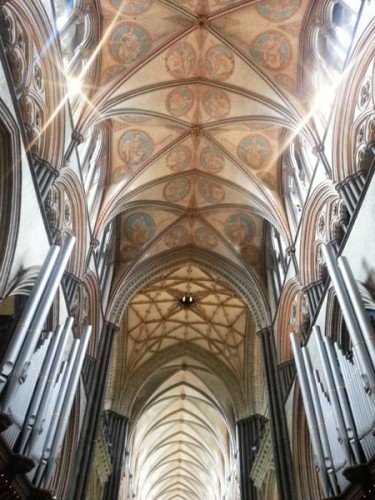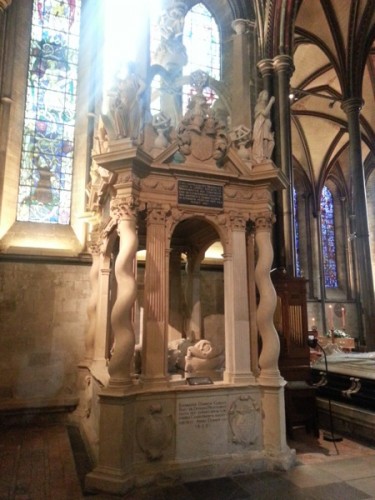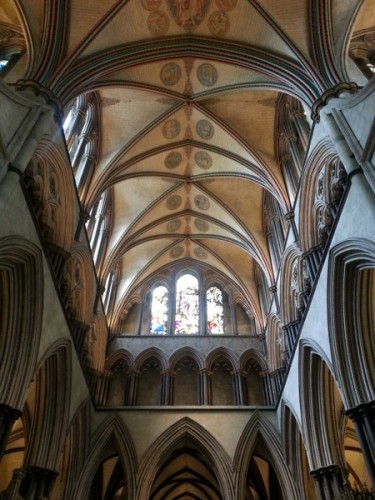 Of course, Salisbury Cathedral is also famous for housing one of the four original remaining copies of the Magna Carta and I hastened to take a curious look at this astonishing artefact from 1215. I was also a bit bemused by the ongoing battle that seemed to be raging between the cathedral staff and German tourists who were absolutely determined to ignore all the signs forbidding photography in the chapter house where it is housed.
I saw much the same thing going on in Windsor Castle as well – maybe I'm just pathetically rule abiding or something but I'm always far too scared to take photos in places where it's forbidden and it always astounds me when people do – there were people, mostly foreign tourists as far as I can tell, happily snapping away (one French guy was even using his IPAD to take pictures and obviously just didn't care about being discreet about it) all over the state apartments in Windsor Castle even though it was obviously not allowed. Possibly the fact that I know I'd never be able to post my illicit photographic contraband online where it might be seen by the institutions involved is enough to put me off though even if I wasn't scared of upsetting curators and not being invited back again!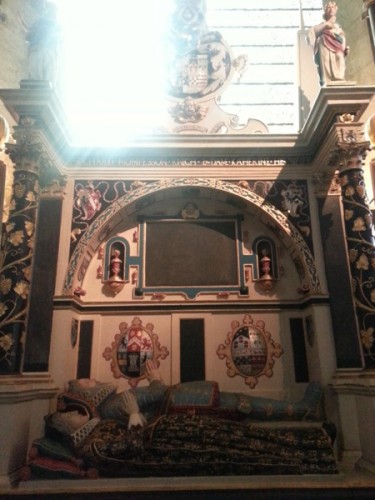 You can find out more about Salisbury Cathedral in their website here.
******
Set against the infamous Jack the Ripper murders of autumn 1888 and based on the author's own family history, From Whitechapel is a dark and sumptuous tale of bittersweet love, friendship, loss and redemption and is available NOW from Amazon UK
and Amazon US.
'Frothy, light hearted, gorgeous. The perfect summer read.' Minette, my young adult novel of 17th century posh doom and intrigue is now 99p from Amazon UK
and 99c from Amazon US. CHEAP AS CHIPS as we like to say in dear old Blighty.
Blood Sisters, my novel of posh doom and iniquity during the French Revolution is just a fiver (offer is UK only sorry!) right now! Just use the clicky box on my blog sidebar to order your copy!
Copyright secured by Digiprove © 2014 Melanie Clegg