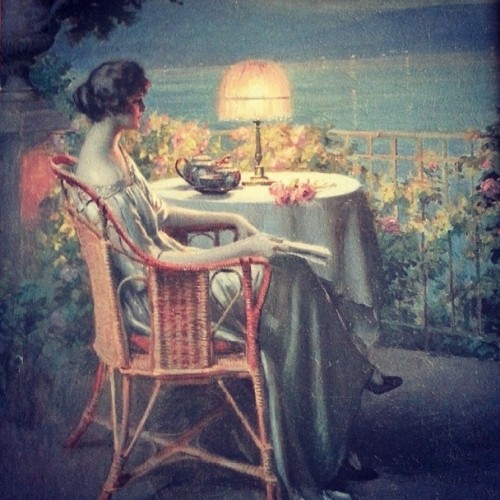 Yup, it's that time of year again. You know the one. The time when the sun starts to come out and we all start fretting about the state of our winter dry and calloused feet, crash dieting so that we can get a 'bikini body' (clue: body + bikini = bikini body) and mentally limbering up for long lazy days of sunshine, PIMMS and pleasant lethargy.
For some of you this may mean doing NOTHING AT ALL but for me this means BOOKS. Lots and lots of LOVELY BOOKS.
Now although my most favourite type of holiday is a European city break, I have been known to succumb to the lure of the beach as well, although admittedly not for long as I get really bored very quickly. However, if there's an opportunity to just lie around, reading books and doing very little indeed then I'm not exactly going to turn it down, am I?
Now, I'm probably preaching to the choir here, but when it comes to holiday reading not all books are created equal. There's a time and a place for Proust and Tolstoy and this is not it. No, what we're looking for here is the quintessential Beach Book with its trademark mix of glamour, sex, preposterous story lines, drama, maybe a bit of mystery and happy endings. What you're looking for, in a nutshell, is a gripping but easy read that happily fits in with the whole away from home, fantasy, relaxed holiday vibe going on.
Here's my top ten picks for summer 2014.
1. Spare Brides
, Adele Parks.
A very glamorous, bittersweet and enthralling novel about a group of well heeled women trying to sort their lives out in the aftermath of WWI – there's romance, skullduggery, fabulous dresses and iniquity galore and just look at that GORGEOUS cover.
2. The Summer Queen (Eleanor of Aquitane Trilogy 1)
, Elizabeth Chadwick.
Vibrant, colourful and compelling first part in a trilogy about the life of Eleanor of Aquitaine, one of the most badass women to have ever lived.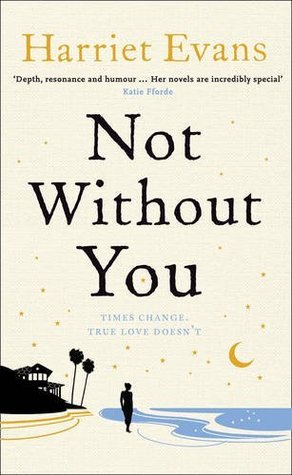 3. Not Without You
, Harriet Evans.
This is one for fans of a split period mystery as it is set amongst the ritzy dazzle and glamour of 1960s Hollywood and its more contemporary equivalent. This is beautifully written and I promise that it'll keep you absolutely RIVETED until the very last page.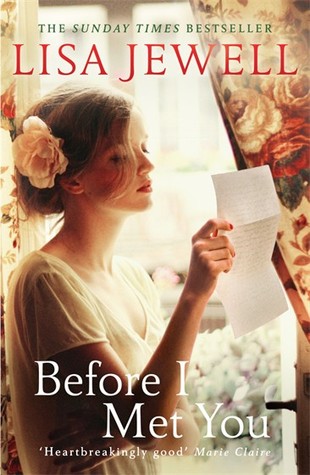 4. Before I Met You
, Lisa Jewell.
This is another split period mystery, this time set in 1920s and contemporary London. Jewell's prose is spiky, punchy and never anything less than compelling, which makes this a powerful and ultimately moving read.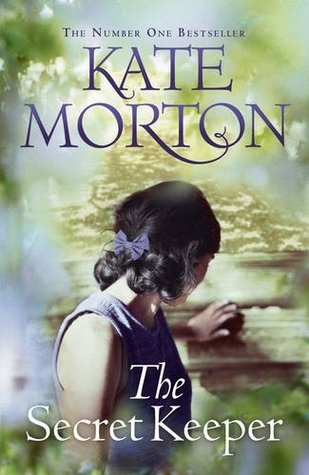 5. The Secret Keeper
, Kate Morton.
Okay, you've probably already read this one but just in case you HAVEN'T, here it is again. Kate Morton's books are never anything less than engrossing but this one, I think, is the best of the bunch, as it jumps between Blitz stricken London, a dreamy 1960s summer and the present day. I absolutely loved it and am on the edge of my seat waiting for her next book in the hope that it will be equally as good.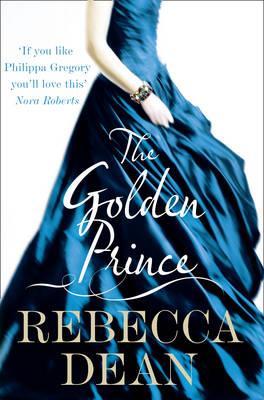 6. The Golden Prince
, Rebecca Dean.
An immensely enjoyable romp which kicks off in 1911 and features all the best ingredients: a trio of gorgeous aristocratic sisters, a handsome prince, Suffragettes, a royal Coronation and even the Titanic. A perfect lazy summer day read.
7. Forbidden Places
, Penny Vincenzi.
I have been on a MASSIVE Penny Vincenzi kick for the last week or so and have somehow managed to power through no less than four of her novels in that time, which is no mean feat as they're pretty chunky! I LOVE them though – they're so madly entertaining and everyone is so aristocratic and AWFUL and so much happens and, oh, they're just brilliant. My beach pick though is this one, which is about a trio of very different upper class women during WWII – there's affairs, illegitimate babies, sweet little evacuees, bombs going off, drama, woe, cocktails, glamour and EVERYTHING. A must read.
8. City of Jasmine
, Deanna Raybourn.
I'm a big fan of Deanna's books but I think that this, her most recent offering, is probably the most suitable for a lazy day on the beach. I mean, just the title alone is evocative of warm balmy nights, exotic locations and romance, isn't it? I really loved this book though – it has an aviatrix heroine for a start, which is pretty awesome and a super cute hero, which doesn't exactly hurt either.
9. Blood & Beauty
, Sarah Dunant.
Meaty, rich, fascinating and brutal: this is the first part in a series about the rise and fall of the always intriguing Borgia family. Written in the bold, vibrant, edgy style of Wolf Hall and its ilk, this is a rather more accessible read that would be perfect for an Italian holiday.
10. The Fortune Hunter
, Daisy Goodwin.
To balance out the more twentieth century offerings, here's a sumptuous, bittersweet drama set in Victorian England about a handsome country gentleman's passion for the gorgeous Empress Elisabeth of Austria and his rather more prosaically charming English sweetheart. I absolutely loved this book.
So there we have it. Have you read any of these books – what did you think? Do you have any recommendations you'd like to make?
******
Set against the infamous Jack the Ripper murders of autumn 1888 and based on the author's own family history, From Whitechapel is a dark and sumptuous tale of bittersweet love, friendship, loss and redemption and is available NOW from Amazon UK
and Amazon US.
'Frothy, light hearted, gorgeous. The perfect summer read.' Minette, my young adult novel of 17th century posh doom and intrigue is now 99p from Amazon UK
and 99c from Amazon US. CHEAP AS CHIPS as we like to say in dear old Blighty.
Blood Sisters, my novel of posh doom and iniquity during the French Revolution is just a fiver (offer is UK only sorry!) right now! Just use the clicky box on my blog sidebar to order your copy!
Copyright secured by Digiprove © 2014 Melanie Clegg