Exciting news for all fans of Sherlock Holmes and come on, let's face it, who ISN'T a fan?! Oh, shush, you at the back. Anyway, the much anticipated Museum of London exhibition about our favourite super sleuth is kicking off on the 17th of October and running until the 12th of April 2015 and I seriously CANNOT WAIT to see it.
'This year the Museum of London welcomes an exciting new exhibition, delving into the mind of the world's most famous fictional detective; Arthur Conan Doyle's Sherlock Holmes.
Asking searching questions such as who is Sherlock Holmes, and why does he still conjure up such enduring fascination, this major exhibition – London's first on the detective since 1951 – will explore how Sherlock Holmes has transcended literature onto stage and screen and continues to attract huge audiences to this day.
Going beyond film and fiction, visitors to the museum will be transported to the real Victorian London – the backdrop for many of Conan Doyle's stories. Through early film, photography, paintings and original artefacts, the exhibition will recreate the atmosphere of Sherlock's London, with visitors able to envisage the places that the detective visited and imagine they are standing on the pavement of the Strand watching the horse drawn traffic pass by.'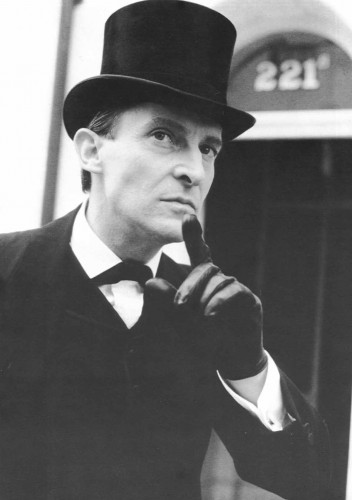 I am SO excited about this, you wouldn't believe. I would have been happy with pretty much ANYTHING Holmes related but this sounds completely over the top AMAZING. I mean, apparently they're going to have Benedict Cumberbatch's Sherlock coat and dressing gown there! However, sadly, I'm not sure I'll be able to make the press view to take lots of lovely photos as I'll probably be in Berlin taking lots of lovely photos of German stuff and celebrating my birthday instead. Much woe. I promise I'll get there as soon as I can though.
Anyway, who is your favourite Holmes? Purists may weep but I adore Robert Downey Jnr in the role. How about you?
******
Set against the infamous Jack the Ripper murders of autumn 1888 and based on the author's own family history, From Whitechapel is a dark and sumptuous tale of bittersweet love, friendship, loss and redemption and is available NOW from Amazon UK
and Amazon US.
'Frothy, light hearted, gorgeous. The perfect summer read.' Minette, my young adult novel of 17th century posh doom and intrigue is now 99p from Amazon UK
and 99c from Amazon US. CHEAP AS CHIPS as we like to say in dear old Blighty.
Blood Sisters, my novel of posh doom and iniquity during the French Revolution is just a fiver (offer is UK only sorry!) right now! Just use the clicky box on my blog sidebar to order your copy!
Copyright secured by Digiprove © 2014 Melanie Clegg