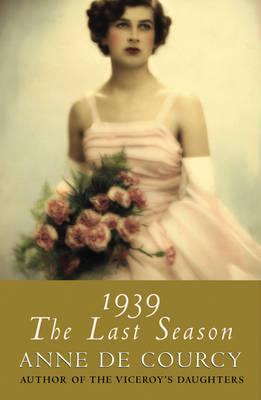 This is a bit of an embarrassing confession to make but I actually know next to nothing about the Second World War, mainly because I've always concentrated my interest in history on much earlier periods (and compounded this by studying Early Modern History at A Level which covers the period between the Italian Wars and English Civil War) and because none of the secondary schools I attended (I went to THREE so this is pretty shocking!) really taught any history worth mentioning I got away with only learning about the periods I was interested in. I know, I know. Luckily for me (and all of you) I was interested in a LOT of periods and people and THINGS – it's just that, unfortunately, none of them seem to have been after 1918. Although I'm sure that would have been speedily rectified had I not made the decision to drop out of my History degree course and switch to History of Art instead.
Anyway, I've decided to sort this parlous situation out and so have entered upon a course of reading more about the Second World War, although true to form I'm only concentrating on the aspects that capture my interest – starting, predictably enough, with the activities of women on the home front and beyond.
I wasn't really sure what to expect from Anne de Courcy's 1939: The Last Season
but was happily immersed and fascinated from the very first page, enthralled by De Courcy's descriptions of debutante life, the social dramas of 1939 and, behind the scenes, the tense events that led to war. I'm sure that plenty of readers, far more cognisant with the history of WWII than I, would be irritated by the way she covers the political machinations before the outbreak of war but I was enthralled and ultimately came away knowing so much more about how it all happened. Hurrah.
I'll admit it though, I was reading this for the parties and glitz of upper crust life as photographed by Cecil Beaton and breathlessly recorded for posterity by the likes of Chips Cannon and I was not disappointed for there was lots of this sort of thing interspersed with highly entertaining incidents like the Eton v Harrow cricket match at Lords, which ended in violence on the pitch when old Harrovians attacked their Etonian nemesis (the initial charge on to the field was apparently led by elderly men), the rained off Ascot meeting during which all the women's expensive finery was hidden beneath anoraks and the propaganda coup that was the visit to America and Canada of George VI and Queen Elizabeth.
Ultimately, I thought this was a splendid book, packed full of period detail and all the glamour you could wish for, albeit leavened by descriptions of unfortunate debs shivering in freezing cold country house bedrooms during weekend house parties and their poor mothers, diamond tiaras askew on their heads as they fell asleep over their knitting during Mayfair balls. Obviously, this wasn't a way of life that could continue forever and drastic social change really was badly needed due to the stark divide between rich and poor in the 1930s as well as the frankly parlous attitude towards women but nonetheless, I certainly felt a little wistful about this lost age by the time I had finished.
******
'Frothy, light hearted, gorgeous. The perfect summer read.' Minette, my young adult novel of 17th century posh doom and intrigue is now £2.02 from Amazon UK
and $2.99 from Amazon US.
Blood Sisters, my novel of posh doom and iniquity during the French Revolution is just a fiver (offer is UK only sorry!) right now! Just use the clicky box on my blog sidebar to order your copy!
Copyright secured by Digiprove © 2014 Melanie Clegg