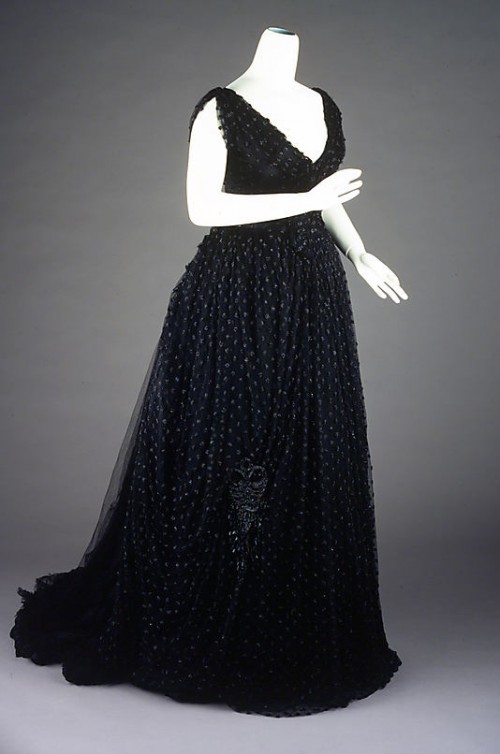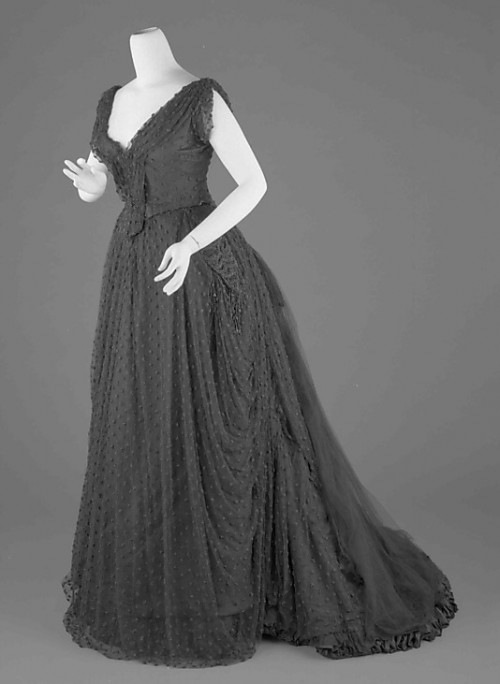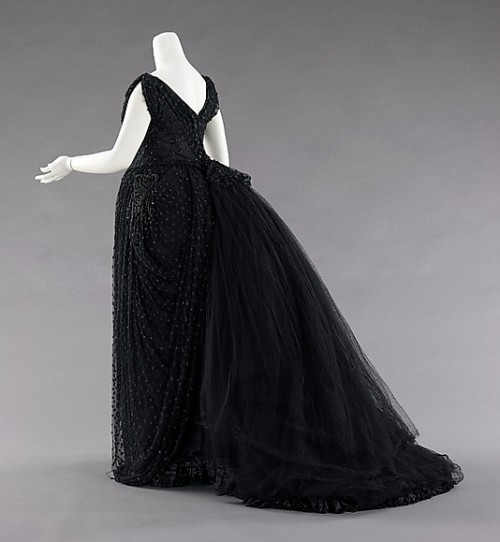 Evening gown, Hoschedé Rebours (Paris), c1885. Photo: Metropolitan Museum of Art, New York.

Day twenty! Cor blimey, guv'nor, five more days to go! Unless you hate all that Christmas stuff, in which case I apologise for my unseemly over excitement.
The twentieth dress in my advent calendar of flouncy DOOM is this completely fabulous frothy black gown from around 1885. Being more than a bit of a goth, I have to admit that I am utterly in love with this dress and would wear it all day and every day if it belonged to me. Yes, even to the shops.
Just look at it though. Just look at that elegant silhouette, that elegantly low cut bodice which was so daring even for the times and that gorgeous froth of black tulle at the back. Amazing. Although From Whitechapel and it's currently untitled sequel are both set in the late 1880s, I think this dress may well have to make an appearance at some point.
******
Set against the infamous Jack the Ripper murders of autumn 1888 and based on the author's own family history, From Whitechapel is a dark and sumptuous tale of bittersweet love, friendship, loss and redemption and is available NOW from Amazon UK
, Amazon US and Burning Eye.
'Frothy, light hearted, gorgeous. The perfect summer read.' Minette, my young adult novel of 17th century posh doom and intrigue is available from Amazon UK
and Amazon US and is CHEAP AS CHIPS as we like to say in dear old Blighty.
Copyright secured by Digiprove © 2013 Melanie Clegg