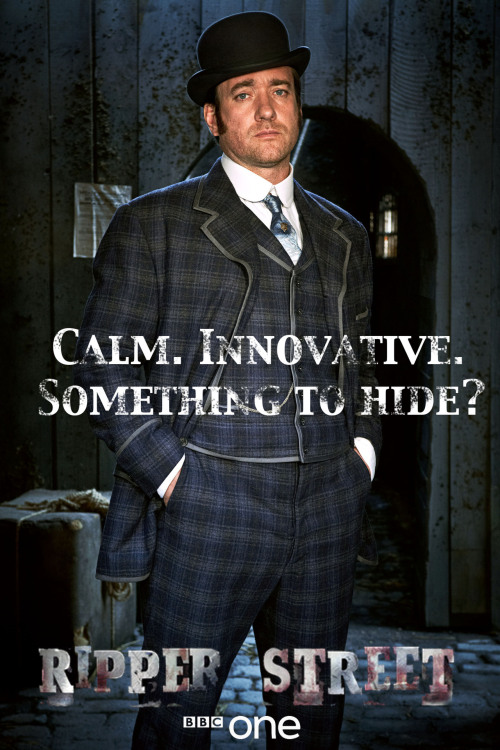 You don't need to be much more than even a casual reader of this blog to know that I am a MASSIVE fan of the BBC drama series Ripper Street, which focuses on the trials and tribulations that faced the Whitechapel H Division in the aftermath of the Ripper murders in 1888. As you can imagine, I take a personal interest in the series as my own great-great-great grandfather was a sergeant in H Division and based at their Commercial Street station during the 1880s and I have great fun trying to spot his collar number in each episode. However, it's about much more than this as I happen to think that Ripper Street is just fabulously well written, beautifully acted and with some really wonderfully engrossing and rich story arcs going on.
However, despite the fact that Ripper Street has managed to accumulate millions of fans during its two series, the BBC decided to announce yesterday that the show will end at the end of series two and has in fact been axed due to allegedly unremarkable ratings. Now, fellow fans of period drama will recall that the BBC have form for this sort of thing – who else is still in mourning for The House of Eliott and the recently revamped Upstairs, Downstairs, both of which were also cut down in their prime and it seems to me that the BBC for whatever reason would much rather spend license money on cheap rubbish (I joked yesterday that the vapidly unfunny and plain downright awful My Family got ELEVEN SERIES but actually this is pretty depressing) than quality and compelling drama that may well cost rather more than most of the dross they seem to pump out but is infinitely superior in every way.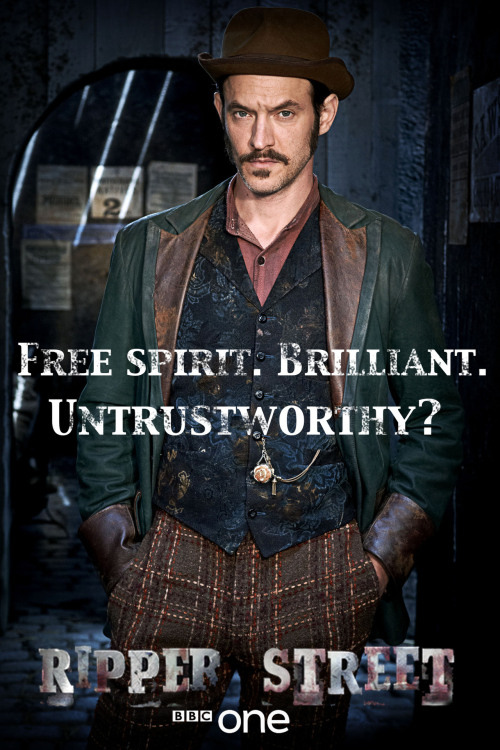 I really hope they see sense about Ripper Street though – they're claiming that it didn't draw in enough viewers to justify carrying on but it's obvious from the reaction to this news that this is just nonsense as people REALLY loved this show. It's especially frustrating as Ripper Street has been getting better and better all the time with really meaty story lines and a host of sympathetic characters who inhabit the messy, noisy, fascinating world of the Victorian East End. How will we cope without Reid, Drake, Jackson, Long Susan, Rose and all the others? How will I get on without my regular dose of hot mutton chopped men in flamboyant trousers?! It's just not on, BBC. Not on at ALL.
There's more than one petition doing the rounds at the moment – here's one if you'd like to add your thoughts. Let's hope they change their minds!
******
'Frothy, light hearted, gorgeous. The perfect summer read.' Minette, my young adult novel of 17th century posh doom and intrigue is now £2.02 from Amazon UK
and $2.99 from Amazon US.
Blood Sisters, my novel of posh doom and iniquity during the French Revolution is just a fiver (offer is UK only sorry!) right now! Just use the clicky box on my blog sidebar to order your copy!
Copyright secured by Digiprove © 2013 Melanie Clegg