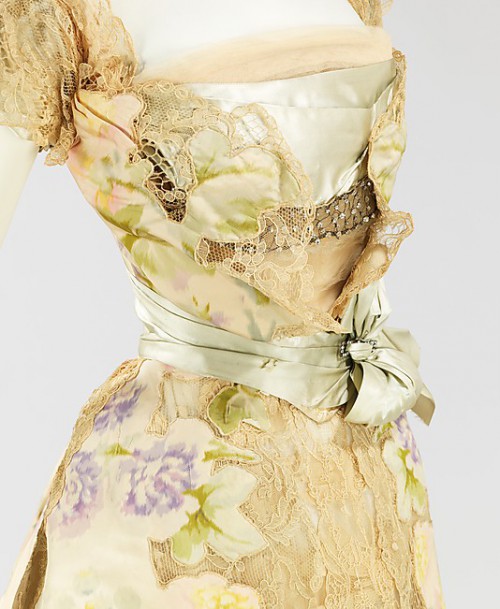 Evening dress, House of Worth, 1902. Photo: Metropolitan Museum of Art Costume Institute, New York.
Wow, this month really seems to be going by in a flash, doesn't it! Anyway, behind the third window (you'll have to use your imaginations for this!) of the Madame Guillotine advent calendar there lurks one of the finest examples of the design genius that was the House of Worth. Isn't this divine? Okay, it probably wasn't the most comfortable of dresses to wear but who cares when you look this good?
I'm a big Worth fan (who isn't?) so there may well be a few more of their dresses to look forward to over the next couple of weeks!
******
Set against the infamous Jack the Ripper murders of autumn 1888 and based on the author's own family history, From Whitechapel is a dark and sumptuous tale of bittersweet love, friendship, loss and redemption and is available NOW from Amazon UK
, Amazon US and Burning Eye.
'Frothy, light hearted, gorgeous. The perfect summer read.' Minette, my young adult novel of 17th century posh doom and intrigue is available from Amazon UK
and Amazon US and is CHEAP AS CHIPS as we like to say in dear old Blighty.
Copyright secured by Digiprove © 2013 Melanie Clegg