Thomas Cromwell, Earl of Essex, after Hans Holbein the Younger, early 17th century. Photo: National Portrait Gallery, London.
Hello there. I've been a bit quiet lately, haven't I? This is especially bad as I was full of good intentions and resolutions about posting every day which as usual turned to sour grapes and ashes. Ah well. I don't really have a good excuse other than a. the summer holidays which makes doing anything creative virtually impossible, b. a bleak cloud of black dog depression, c. working on a particularly tricky chapter in From Whitechapel and d. working on a new project which I will tell you about later on its own post.
Anyway, I just thought I'd pop in to update you all about the casting for the Royal Shakespeare Company productions of Hilary Mantel's Wolf Hall and Bring up the Bodies, which I am heading up to Stratford upon Avon to see in January! I can't bloody wait as I know they are going to be superb but I'm also questioning the wisdom of opting to see both one after the other on the same day. Eek.
Anyway, the key members of cast have now been announced so I thought you might be interested to see who they have chosen to play Cromwell, Henry VIII, Wolsey and Anne Boleyn!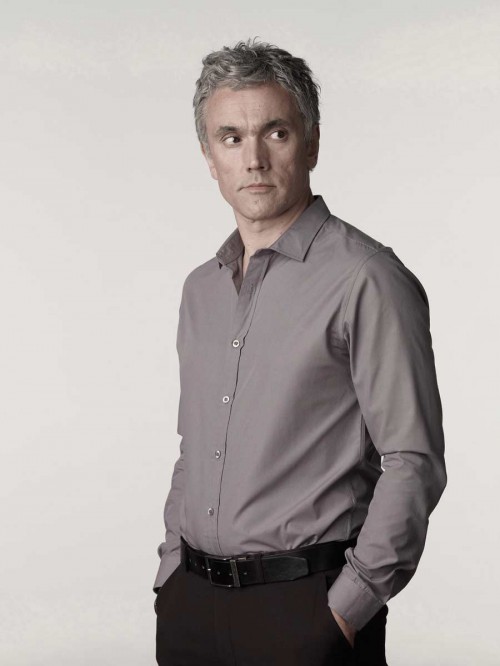 Thomas Cromwell is being played by Ben Miles, whom I mostly know from the ITV Miss Marple version of A Pocket Full of Rye in which he played Percival Fortescue. He was also in Coupling, The Suspicions of Mr Whicher, V for Vendetta and Lark Rise to Candleford. He's not really at all how I imagine Thomas Cromwell to have been, not being very bulky nor having a face that only a mother could love and all that but he's a great actor and I think will bring the necessary wry erudition and quiet menace to the role.
Henry VIII is being played by the altogether lovely Nathaniel Parker, whom I used to have the most immense crush on in my youth when he played a most heavenly Laertes in the surprisingly not awful 1990 film version of Hamlet alongside Mel Gibson. You may also recognise him from oh, well, EVERYTHING but most particularly Wide Sargasso Sea, Far From the Madding Crowd, the 1998 Vanity Fair, Stardust, Inspector Lynley and St Trinian's. Yes, yes he has dark hair but you know, I hear it's marvellous what they can do with wigs these days. The main thing is that I think he will make an excellent Henry VIII – short tempered, more terrifying when he's in a good mood than in a bad one and given to fits of brooding and rather self centred introspection. A great choice.
Catherine of Aragon is being played by Lucy Briers, who is probably best known for delighting us long enough as poor old Mary Bennet in the 1995 BBC version of Pride and Prejudice. I think she's an interesting choice for Queen Catherine but I can see why she was picked as she's very talented and has a tendency to play stolid, shy and dutiful characters. I do hope they'll let her have auburn hair for this – mainly so that I don't have to read endless 'but Catherine of Aragon didn't have black hair' rantings all over the internet. WE KNOW.
Cardinal Wolsey is being played by theatrical veteran, Paul Jesson who has apparently been in ALL THE PLAYS but whom I mostly recognise from The Devil's Whore (they're filming some of the sequel in my city RIGHT NOW, guys!), Midsomer Murders (my husband and I have this running joke that you aren't a PROPER BRITISH ACTOR unless you've been in the unholy trinity of Midsomer Murders, The Bill and Casualty), Coriolanus and Rome, in which he played Scipio. I can totally see why he was picked to play Wolsey as he has the physique, charisma and immense presence to be able to pull off what is actually quite a difficult and complex role.
I think I am most excited about the casting for Anne Boleyn though. I mean, come on, it's ANNE BOLEYN, one of the plummiest roles imaginable – a woman of such mystique, complex allure, sophistication and intelligence that she's still causing controversy and debate centuries after her execution. I was personally hoping to see Andrea Riseborough in the role but am very pleased to see that in actual fact she is to be played by Lydia Leonard, whom Whitechapel fans will recognise as poor Morgan Lamb, who got so spectacularly offed at the end of series three. I also loved her in the recent adaptation of The 39 Steps, again opposite the lovely Rupert Penry-Jones (swoon) and can't wait to see what she does with the part of Mistress Anne. I think she's a perfect choice though as she's half French anyway so can pull off Anne's accent, looks the part exactly and seems to specialise in enigmatic, sharp witted ladies of mystery. Brilliant.
Roll on January as I NEED to see this! What do you think? Now we just need to see who has been cast in the television version alongside Mark Rylance! If they don't have Damien Lewis playing Henry VIII then there is NO justice in this world.
******
'Frothy, light hearted, gorgeous. The perfect summer read.' Minette, my young adult novel of 17th century posh doom and intrigue is now £2.02 from Amazon UK
and $2.99 from Amazon US.
Blood Sisters, my novel of posh doom and iniquity during the French Revolution is just a fiver (offer is UK only sorry!) if you order before the end of August! Just use the clicky box on my blog sidebar to order your copy!
Copyright secured by Digiprove © 2013 Melanie Clegg