Yes, it's that time of the year again when I start to roll out my alternative Christmas gift guides for your delectation. As would appear to be traditional, I'm going to start with a selection of goodies that are guaranteed to evoke a gloomy Victoriana vibe on Christmas morning. What could be better?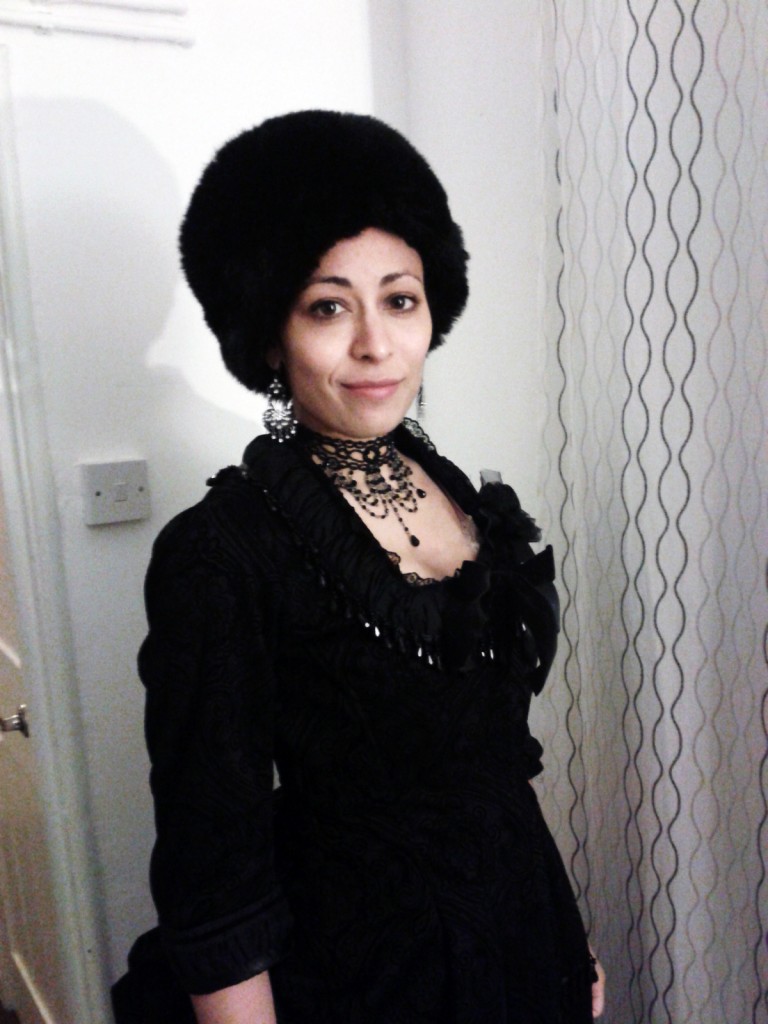 First of all we have these gorgeous faux fur Russian princess hats and muffs, custom made by Moretta Designs for just £35 each. How gorgeous and also eminently perfect for snuggling into at this time of year!
What could be more perfect for lugging books about in than this Lizzie Borden tote bag from Michele Buttons?
An excellent gift for any steampunk or hipster men in your life – gin and tonic scented moustache wax from Man's Face Stuff!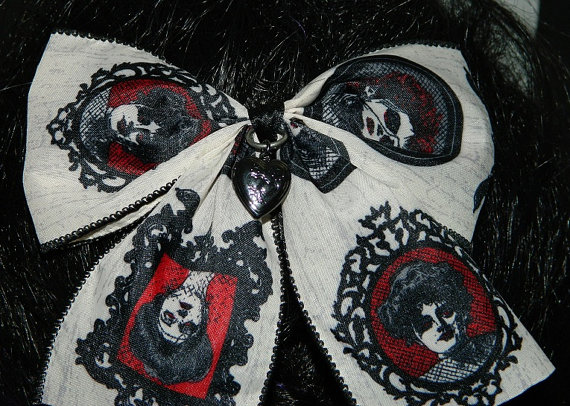 I love this Whitechapel Lovelies hair bow, decorated with pictures of Dorset Street's finest. It's just £8.32 from Fluffer Girl.
Who doesn't love gin?! Proclaim your loyalty with this rather elegant necklace from Fauna y Flora Shop.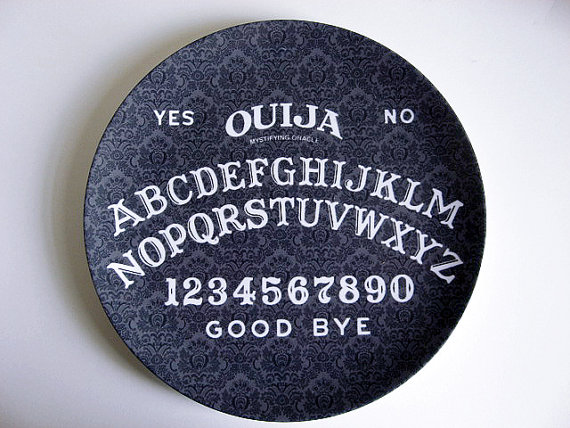 Fancy contacting the dead at dinner? This ouija board plate by the ever fabulous Burke & Hare is right up your alley.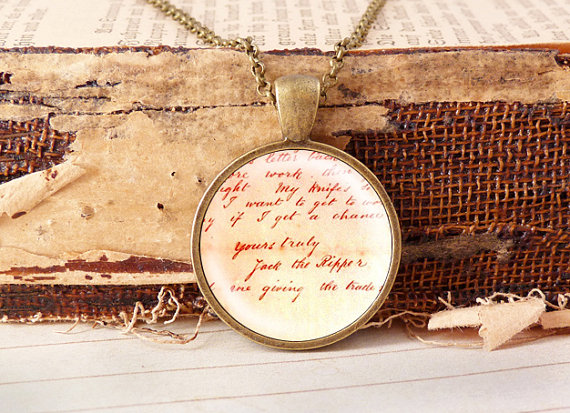 Break the ice at parties with this fanciful Jack the Ripper necklace from Wiccan Style.
If GIN isn't your thing, then maybe this gorgeous looking absinthe whipped sugar scrub is a bit more appealing. It's £14.69 from Peculiar Potions, who seem to have loads of lovely looking things in their Etsy store.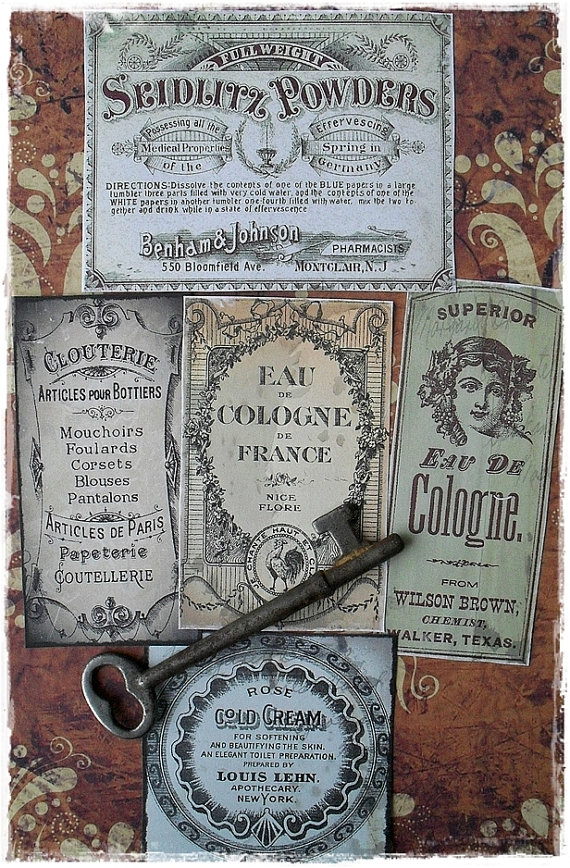 I want pretty much everything from the Abberant Affixments store but particularly love these antiquated ladies' stickers. They'd look fab on any dressing table.
As I MAY have mentioned in the past, I'm a HUGE fan of Madame Talbot's fantastic prints and have quite a collection here at Guillotine Towers! I think my absolute favourite has got to be the Jack the Ripper one here though, which was my first purchase. I love it so much in fact that I'm considering using some elements of it for my very first tattoo. Cor.
I really love this Juniper Sling perfume from Penhaligons. It's a bit pricey at £110 a bottle but is so gorgeous.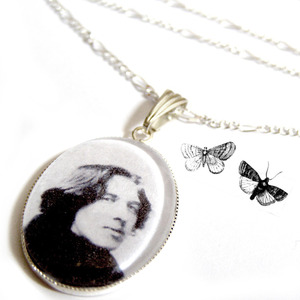 As you probably all know, I'm a massive Oscar Wilde fan and just couldn't resist featuring this lovely pendant from The Mymble's Daughter.
I adore this Butter London nail polish in 'Victoriana', which they describe on their site as 'a textured twinkling vintage pale blue nail lacquer. Things reminiscent of the Victorian era, such as corsets, top hats and Syphilis'. It's incredibly pretty.
Another Victorian hero of mine, albeit a fictional one, is Sherlock Holmes. Isn't it wonderful that so many people think that he was a real person? I think that's ace. This pipe necklace from Finest Imaginary was inspired by him and costs just £11.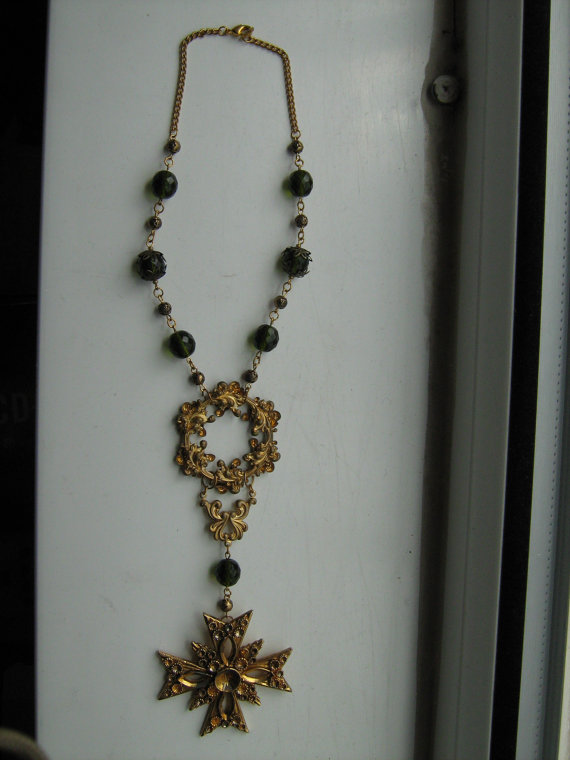 This Russian cross necklace from House of D would be perfect with any dark Victoriana ensemble and it's a bargainous £14.99 as well.
I absolutely adore Villainess' scents and soaps, which have just the sort of earthy richness that I most love and who can resist a scent called Criminy? According to their website it's 'wicked as they come. Wild vines and open spaces, green things, deep red wine and the sweet bite of brambleberries.' They also do Arsenic & Silk, which smells of almonds (of course!) and their signature scent Villainess, which smells of 'ball gowns and combat boots'. Perfect.
Bittersweet by Tokyo Milk is one of the nicest smells on the whole planet. I've just run out and am in mourning until I manage to acquire another bottle so that I can go about the place smelling of 'cake Flour, Dark Cacao Bean, Osmanthus (and) Bronzed Musk'. SO nice. If 'gourmand' scents are your thing then you have to try this one!
If the Penhaligons' scent is much too pricey for you then never fear, there's also this rather delicious sounding solid Gin and Juice scent from Piixl Wix Candle Company. This is another store that makes me want to buy EVERYTHING, especially as they have a sale on right now!
I'll admit that I'm not a zombie fan AT ALL and in fact my Zombie Invasion Plan is simply 'Shoot me right at the start because I'm already bored to the back teeth of bloody zombies'. However, I do really love these Zombie Hunter earrings from Msemrick.
I have one of these prints by Two Pipe Problem in my kitchen and absolutely LOVE it.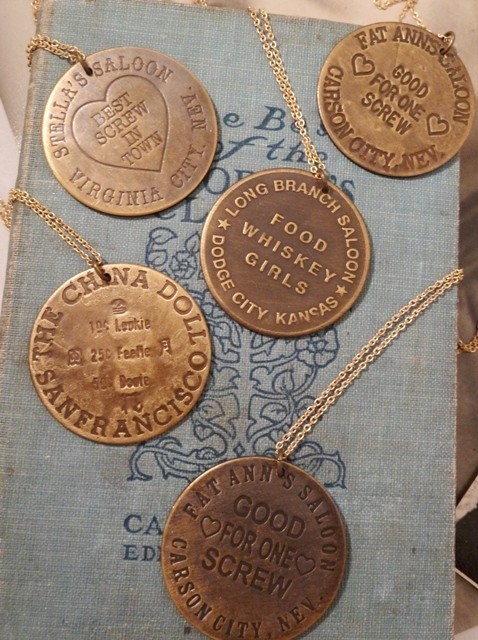 I've had one of these brothel token necklaces on my wishlist FOREVER and still don't have one. I particularly like the look of these ones from The Hand of Fatima.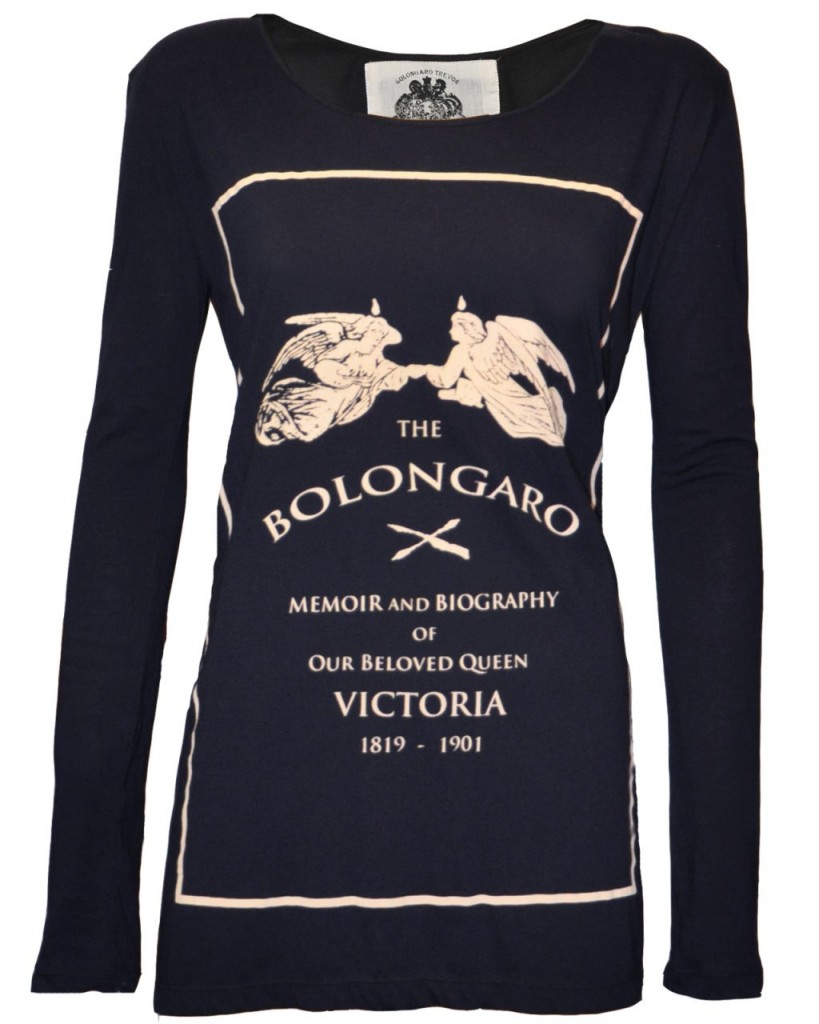 I'm a big fan of Bolongaro Trevor's designs, especially as my STYLE ICON Helena Bonham Carter buys clothes there. I'm not buying any clothes for myself until I've reached my Slimming World target but when I do, I'm planning a bit of a spree at their Spitalfields store where I hope to pick up a gothic dress or maybe a Victorian styled T shirt like this one.
Did anything catch your eye? I'm planning another gift guide with a more eighteenth century flavour for next week…