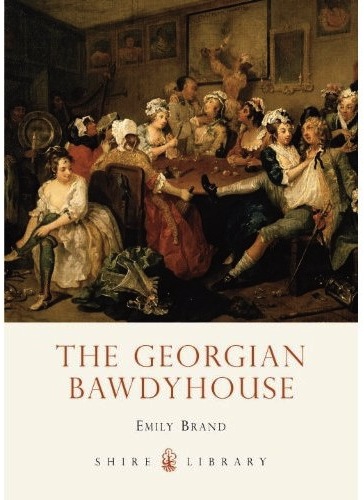 When I was at sixth form, it became the tradition for members of my particular group of friends to be presented with a copy of the Penguin edition of Fanny Hill by John Cleland on their eighteenth birthday. I still have my copy even now and like to think that the others are still out there even if I lost touch with the owners when I went off to university and they stayed in Colchester.
I can't really remember why Fanny Hill became the book of choice – I suspect it may have had something to do with a great deal of giggling over descriptions of 'silken machines' though. I first read Fanny Hill when I was fourteen years old and thought it was hilarious. I also really appreciated its breathless romping and the eponymous heroine's high spirits and good nature. It seemed a complete contrast to the gritty, tawdry depictions of sex that I had previously been exposed to as I grew up in the eighties – all peroxided page three girls, flammable red silk underwear and the unfortunate incident involving a friend's father's porn collection which resulted in me running into a room full of aghast adults screaming 'I DON'T WANT TO BE A MONKEY LADY WITH A HAIRY BOTTOM WHEN I GROW UP'.
A Morning Ramble or The Milliner's Shop. Photo: The British Museum.
Since then, although my interests obviously tend more towards the Victorian ladies of the night, I've still retained an interest and fondness for their Georgian forebears, who seemed to have an awful lot more fun. I suppose, put simply, while the Victorian approach to sex seems redolent of secret shame and at best repressive and worst, absolutely squalid, the Georgian approach in contrast is uncomplicated, natural and much more akin to our own modern view of sexuality.
I was pleased therefore to be offered a review copy of The Georgian Bawdyhouse
, Emily Brand's new book for Shire Library, which is a study not just of brothels in the Georgian period but also eighteenth century prostitution and by extension sexuality as a whole.
'The business of sex was a significant aspect of urban culture in Georgian England, and a visible one. Despite the rise of the 'polite society' of Jane Austen's novels, England was also at the time rife with vice and debauchery:" in the shadows of the fashionable public parks and gardens, in alleyways and taverns, even at church doors, there lurked a world of criminality and prostitution of which the bawdyhouse became one of the most potent symbols.'
Six Stages of Mending a Face, Dedicated with Respect to the Right Hon.ble Lady Archer, Rowlandson, 1792. Photo: Metropolitan Museum of Art.
I found this a most fascinating book as it explores what all aspects of Georgian prostitution from the kept mistresses of wealthy men and even royalty who resided at the very top of the pile down to the down at heel street walkers who were very definitely at the bottom. It was a bawdy, extravagant time but it's also made clear that unwanted pregnancy, imprisonment, scandal, disease and premature death lurked just around the corner for the unwary ladies of Georgian England and while some may have lived out their retirement years in prosperity and even a shady sort of piety, most others wouldn't be so fortunate once health, youth and good looks had gone.
I'd definitely recommend this lavishly illustrated, highly informative and often darkly amusing book to all fans of Fanny Hill and anyone fascinated by the dark side of Georgian society as it tells you everything you could ever possibly want to know about the running of a brothel, contraception, punishment and loads more in the eighteenth century.